One of the most remarkable things I observed in Europe is the fact that the public transport sector does not need plenty of enforcers to ensure the riding public gets to ride the buses, trams or subway systems.
When spending a few days in cities in Europe (or other parts of the world), one of the handiest things to avail is the day pass, which allows unlimited ride on almost all public transport links. Upon arrival at the airport or central railway station, you can buy this 1-day, 2-day, or similar day city transport passes. There are a variety of options, such as free or discounts on entries to museums, restaurants, and other offers, on top of unlimited rides. But for those who wish the cheaper option which covers free pass to public transport, the choice is yours.
With this day passes, not only you'll get free rides, you'll also save time looking for ticket kiosks or understanding the local language that comes with these vending machines. Besides validating the ticket before using it for the first time, you'll only need to keep it as you board the bus, train, or local tram if available.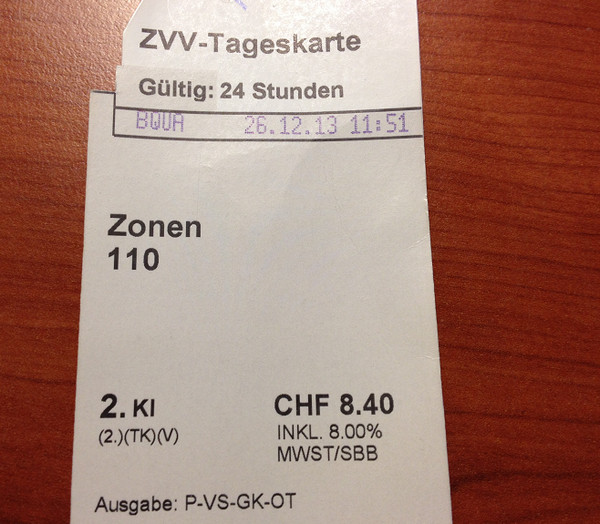 In many European cities like Vienna, Prague or Barcelona, train stations aren't as 'sophisticated' as back home in Hong Kong. Free from turnstiles and human intervention to verify if you're a paying passenger, everyone can board the trains even without these tickets. But these stations are not intended to be free for everyone to use; carriage maintenance, station power supply, and staff wages need to be paid, so collecting money from passengers is a necessity.
The only difference between these 'open' stations and Hong Kong's can't-get-in-without-a-card MTR network is that they use an honor system. Honor system enables passengers to board tickets under the assumption that they have the right to do so; they can show proof they have paid before getting into the carriage — a 1-day card or a monthly pass, for example.
For freeloaders, getting into public transport is a choice that comes with significant risk. While they'll save a few euros every time they ride without bothering to pass through the vending machine and get a ticket or secure a long-term pass upon presentation of their residence ID, inspectors who come and check tickets randomly can be their nightmare. Without a ticket or pass to show, fare skipping passengers are subject to massive fines — sometimes worth more than a year's worth of free rides, plus a possible criminal record for repeat offenders. And while nobody seems to be looking while you sneak into a tram without paying, surveillance cameras may have monitored you, preparing to surprise you on your next offense.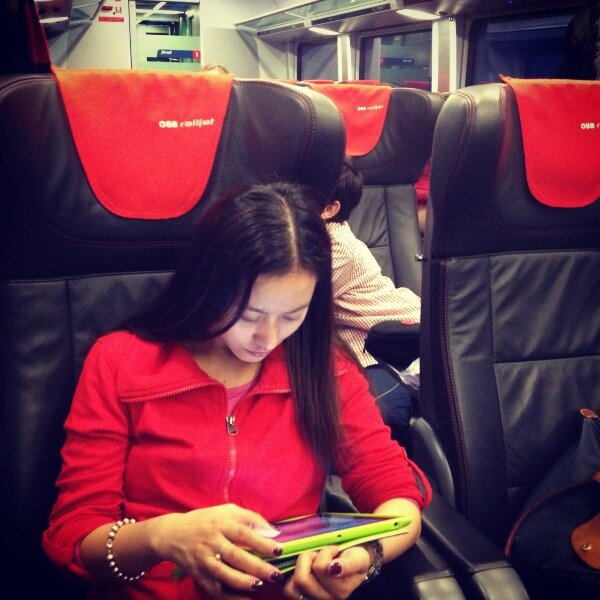 Successful implementation of the honor system in a city indicates a mature society. I think it will also teach newcomers to be more responsible, honest citizens, and understand the difference between a right and a privilege in the context of public services. With less investment in infrastructure or personnel to check paying passengers, more funding can be allocated for other purposes like track upgrade and maintenance or other city facilities for transport systems managed by the government. This is okay, especially if the government is willing to subsidize operations. In case the economy falters, and the local government runs into budget deficit, operating a public transport system that relies on the honor system may incur substantial losses.
Other cities do not adopt this honor system scheme. Milan requires railway passengers to use tickets before entering trains. While Budapest subway stations do not have turnstiles, I observed that staff are deployed on entrances to check individual tickets, thereby creating backlog during busy hours. In the case of Hong Kong's MTR, more security cameras or ultra-efficient gates do not seem to deter fare-dodging passengers; incidents of people leaping off the turnstiles or crawling under them get occasional mention at the local papers.
Comments