Every country has its own unique identity, culture, and heritage that sets it apart from others. Australia is not exempt and has its own set of unique things that's weird and wonderful.
In my stay so far, here are some of the things I observe that are quite unique to the country. Although there are things that are quite new to me like Kiss and Ride slots on the road for cars to temporarily park and get passengers in and out, they're not really unique to Australia. But the ones below are what I think are distinctively Aussie.
Acknowledgment of Country
The Acknowledgment of Country is where people acknowledge and show respect for the traditional custodians of the land on which the event is taking place. This is a common practice in Australia before starting an event, function, meeting, or occasion such as a meeting, public event, or even a church service, and cites certain peoples and nations identified within a particular place.
For example, "I would like to acknowledge the Gadigal of the Eora Nation, the traditional custodians of this land and pay my respects to the Elders both past and present" can be an opening statement of an event host to acknowledge the Gadigal peoples of the Eora Nation, on which modern-day Sydney was established.
It's a wonderful gesture to recognize the earlier settlers of the country in a formal statement.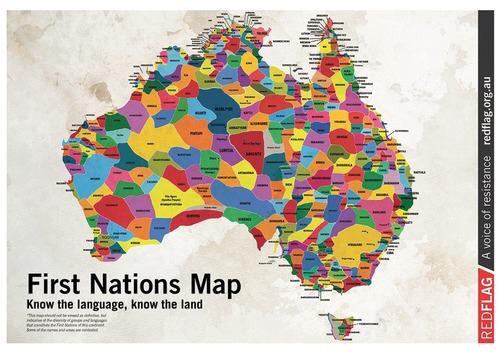 Extended shopping hours on Thursdays
Coming from Hong Kong where shops open until close to midnight, we don't have that flexibility in Australia. Department stores close even before 6, and establishments closing at 4 pm are not unusual. Such arrangement made me readjust my schedules and squeeze in time during the day to pay the shopping mall a visit.
But there's one day that locals are treated with extended shopping hours: Thursday. Ever wondered why this seemingly random day was chosen?
Ask any Aussie and you might find different reasons. Some will say that government Centrelink payments were typically paid on a Thursday including pension, disability pay, unemployment allowance, and so on. Others will say it's because folks would like to do shopping on Thursday ahead of Friday which is the de facto Pub Day, Saturday which is devoted to outdoor activities, and Sunday as family day.
Not all businesses align with this commonly observed practice. Large supermarkets such as Coles and Woolworths typically close at 10 pm and there are shops that open 24 hours.
Quirky relationship with food
Like many other countries, Australia's food culture is something distinctive and holds close to its identity. While it may not have something akin to sushi to Japan or pasta to Italy, Australia has something to say regarding what's being served at the table.
The Aussie love for barbecue is well-known. Before COVID struck, I see a monthly barbecue gathering at the park organized by locals in my neighborhood welcoming new residents. It's a common practice to invite or get invited over to share steaks or sausages over beer.  I guess the culture of cooking barbie outdoors transcends from the early indigenous peoples who prepare their meals outside their settlements.
Vegemite is arguably a national treasure that's uniquely Australian and piques the interest of the rest of the world. Made of vegetable paste, yeast extract, and spices, Aussies love to spread it with butter on toast, although avocado or cheese works fine. You can either love it or hate it and trying one out is the only way to find out.
There's also a Tim Tam Slam, to which I was introduced in my first week at work by my former colleague Alec. You do it by biting off two opposing diagonal corners of a Tim Tam and using it as a straw to suck a hot drink such as a cup of coffee or chocolate.
And before it becomes soggy and falls off, eat the soft Tim Tam bar and feel good about both the taste and accomplishing the Slam on your first try.
Other Aussie treats include the following:
Pavlova – a meringue cake base topped with cream and fruit
Lamington – a sponge cake covered with chocolate sauce and topped with coconut flakes
Kangaroo meat – a healthy red lean meat widely available in supermarkets and restaurant menus
Road signs like no other
Australia follows the world's standards for traffic signs and universal road signposts but there are also unique (at least in our common belief that animals portrayed in these signs can only be found in the land Down Under) ones you see every so often.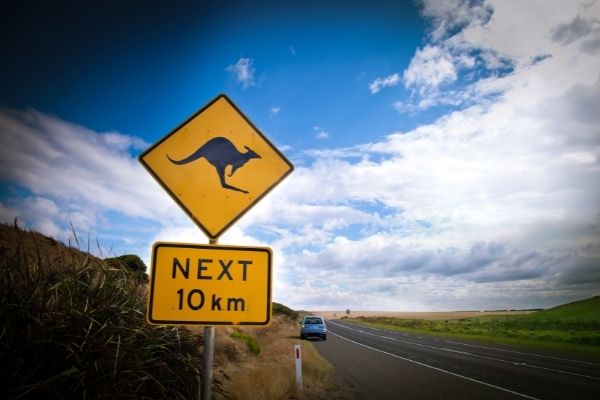 There are also signs that indicate limits on which vehicles can park on which street for how long and on which day of the week or time of the day.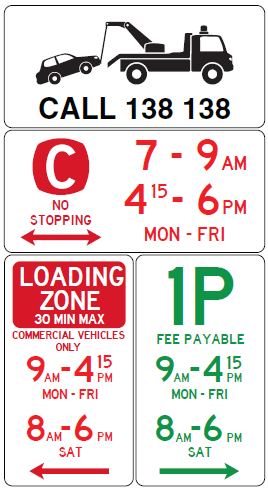 Catchy campaign slogans
Public signs utilize slogans that rhyme. When I started noticing the pattern on campaign signs on safe driving or protecting valuables, Livvie told me they were meant to be easily remembered, and therefore become more effective.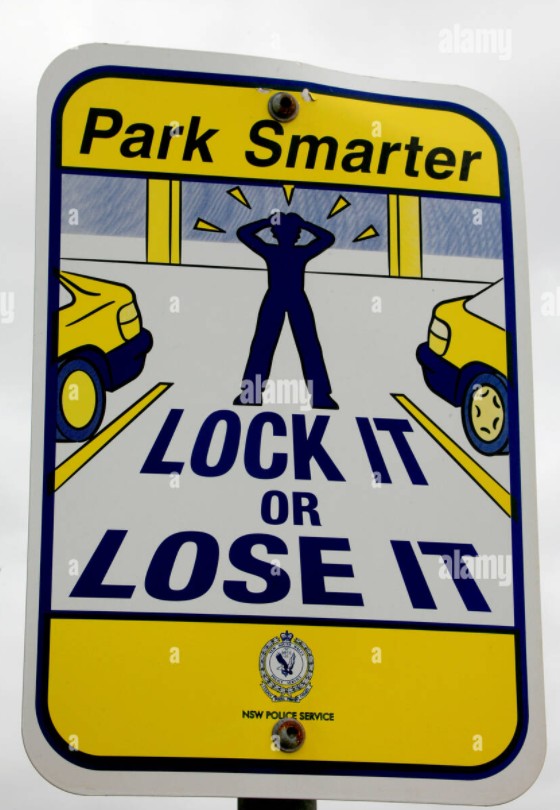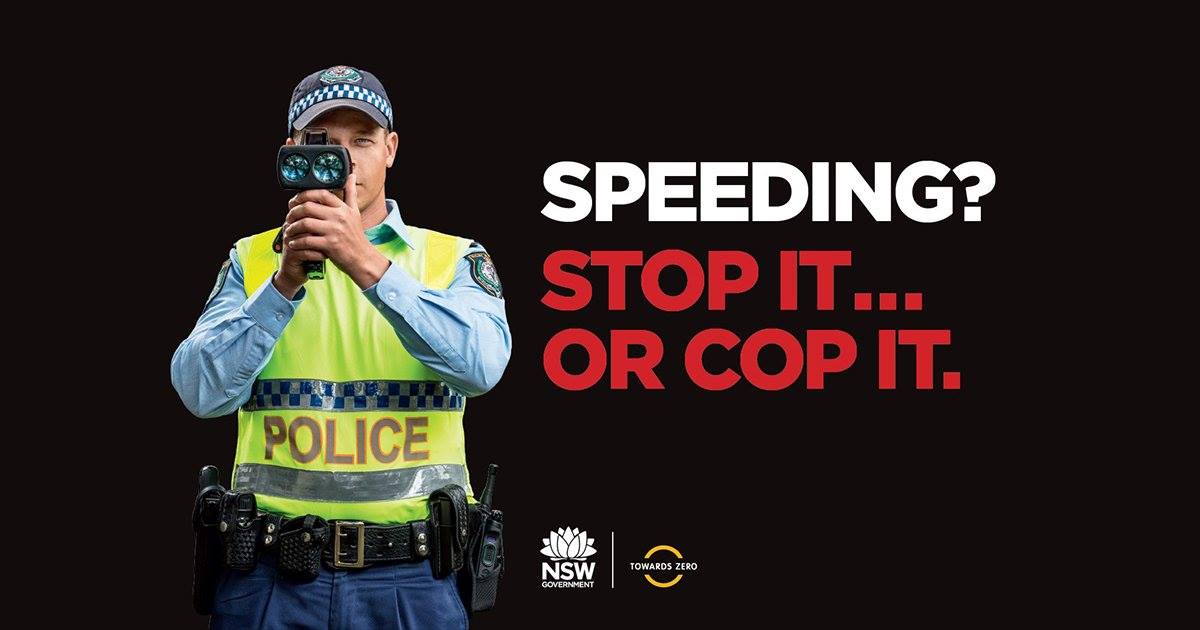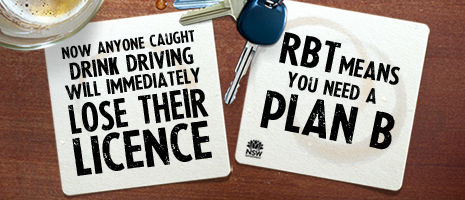 A world of new vocabulary
Before I left for Australia, I attended a party that tested my knowledge of Aussie slang words. It was hard but I prepared myself to encounter such terminologies and understand them in certain contexts.
When I arrived, I didn't notice a lot of those words being used, with the exception of Maccas and lollies which are commonly used in advertising campaigns or shelf labels in the supermarket.
Except for that session with Alec who did a test on how I understood terms like Sheila, Billabong, or Fair Dinkum, these terms were never brought out ever again. However, there was heavy usage of certain terms. As a newcomer, among the most notable words that I heard quite often, are "heaps", "flat out" and "reckon." I've tried to add them in heavier rotation to my day-to-day vocabulary (like "no worries" instead of "you're welcome") since.
I also anticipated being unable to easily understand the Australian twang, but I guess I did better than expected, although a noticeable practice is an Aussie way of speaking with upward inflection to end a sentence as if asking a question.
For example, "alright, I am just gonna share my screen?" (Opening an app to share on MS Teams).
Interestingly, linguists believe the high-rising tone can serve a certain purpose. A rising intonation at the end of a statement (giving directions, for example) implicitly asks the listener to confirm that they understand what they've been told. Alternatively, it can be used to stop an anticipated interruption.
Also, the pronunciation of certain letters is quite new to me — like H spoken as "haych" rather than "etch", but maybe it's not really unique to Australia.
Comments