I think it's fitting that after a whole year's worth of hard work and patience, we finally reach the last month as "the most wonderful time of the year."
The excitement starts even before the third quarter concludes and promptly starts with steady radio airplay building up the standard "Jose Mari Chan" classics evoking memories of Christmases of the past. We feel the joy of catching up with friends and family over a Christmas dinner or carrying ourselves with sartorial elegance or a goofy costume in a themed party. A family effort to decorate the living room with artificial Christmas trees, the nativity scene, ornaments, and stockings is like building a memory to look back to from the future.
Like your birthday celebration, Christmas is a seasonal holiday that makes us feel special — depending on how you define it. In my case, whose birthday is just four days from Christmas, it's twice the celebration.
Setting up Christmas decors
When I hosted a Christmas party at home three weeks ago, something was conspicuously missing. I did not set up a Christmas tree or embellish the house with brightly colored decors. Living alone did not inspire me to do so. When my wife was around, she'll meticulously arrange the ornaments, wreaths, stockings, and Christmas lights.
But also one thing that makes me feel sad is when Christmas is over, the process of dismantling the decors is a symbolic ending of a joyful era.
Giving and receiving presents
TLDR: This might portray me as an ungrateful recipient of birthday / Christmas gifts, but hear me out.
I cannot confirm, but I think my love language focuses on quality time or affirmation rather than giving gifts. I struggle to think of what gift to provide because I stick to my principle of giving someone something only if they need it. Otherwise, I dread the possibility of my gift being devalued and regifted to someone else because it is a) unusable or b) impractical despite my best efforts. Giving a wrong gift can result in strained relationships and reflect a poor understanding of the person.
"By giving me this gift, I don't think you know me that well."
My wife, who loves luxury bags, will be the first to admit that I am not a gift-giver. Her perpetual desire to buy certain brands of handbags has to go through a series of convincing — including my penchant to suggest a cheaper version instead of her preferred model. I also feel there is that obligation to bring gifts just because of the occasion, such as a Christmas party, rather than the inherent intention to give someone something.
This situation makes a wedding registry or shopping wishlist a handy tool to bring someone what they want rather than guessing what they desire.
Even with a few established rules, I am uncomfortable bringing my presents in a Secret Santa in a Christmas party setting. I don't think I have many options to buy a gift at a party with a gift value capped at $10.
Wrapping the present adds excitement to the entire gift-giving process. But the excitement can soon be replaced with dismay if the gift ends up being a poorly picked color or design that doesn't fit someone's lifestyle. So unless this recipient specifies a particular fragrance or pair of shoes, it might be a good candidate for becoming an unwanted gift that adds unwanted shelf space.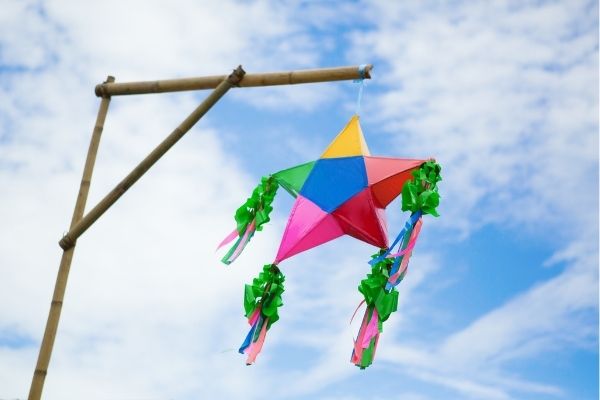 Unwanted gifts are worth $16 billion, which can turn into an industry that supports multiple seasonal businesses. As we fight climate change and depleting landfills, we look like hypocrites if we fuel the drive to throw away gifts we don't think we'll ever need. To me, gift cards for supermarkets remain a practical gift to give, no matter how unfancy they appear.
I appreciate the gifts, but I'd understand if the sender gave them out of diligence. The intention may be sincere for unwanted gifts, but the outcome doesn't always show.
Celebrating a December birthday
I couldn't ask for another date for my birthday, even if a law allows people to choose the date they can celebrate their birthdays. A birthday celebrated close to Christmas might miss out on gifts, but as you read my position above, it doesn't matter.
When I was a young kid, I always remember waking up very early in the morning dressed by my mother while half asleep as going to the church to attend Simbang Gabi. My birthday almost always takes place in school after the class Christmas party, so I avoid that customary birthday song. Once I could pay for my fares, it also came as good timing to take an adventure trip as the date coincides with Christmas break.
December celebrants may need to wait the entire year to turn a year older, but it's an occasion worth the wait.
Christmas parties and weight-loss resolutions
While gift-giving is a distinct element closely associated with Christmas, it's usually a part of the entire Christmas party celebration, which is a separate beast. The mood, in general, is festive; there are also subtle things in play that may influence the element of fun and excitement.
Who are you inviting? Guests present in the get-together may make or break the occasion. If one is the party's life, everyone gravitates towards having uninhibited fun and less towards self-consciousness and avoidance of embarrassment. If one is the sworn enemy of the other, the outcome of the gathering is anybody's guess.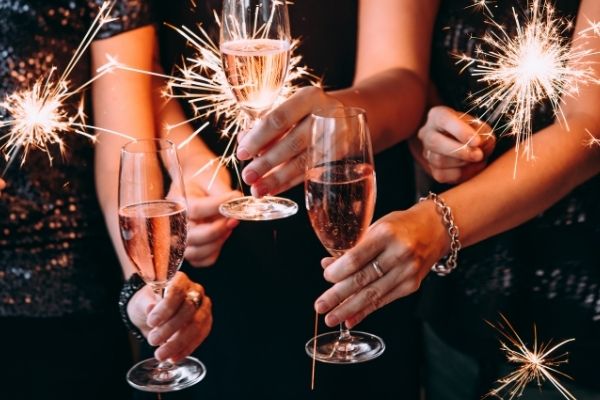 What's the party theme? We all want to have fun at the party, and that makes everyone cool to the idea of enjoying in the name of the party's theme. Shall we wear Disney characters, Studio 54, ugly sweater, or Avenger heroes? I am not into costumes, so I might skip the celebrations rather than barge in on a crowd of fully-dressed party animals in bland, ordinary attire as I did in a Halloween party held at home last year.
What party games are on the queue? Trivia quizzes will be fun to play games according to the type of audience. From Christmas charades to Kahoot! This approach hopefully minimizes time to explain the mechanics and maximizes the fun.
How do we exchange gifts? Do we have an intimate group of like-minded individuals whose expected presents is the same (hence the age-old premeditated manito-manito gift giving) or a diverse set of people willing to receive whatever is given to them? Doing a "left-right " gift exchange sounds like an excellent idea, or "switch-steal-unwrap" gift tricks to add some level of suspense and excitement.
What food is there? Food is often the center of attention at a party, at least for Filipino ones. It requires elaborate preparation to ensure it adequately feeds every guest and satisfies their gustatory cravings. Who will bring pancit, lechon or caldereta? Is there enough takeaway bags for everyone to bring home leftovers?
This leads to the inevitable need to shed weight as unrestrained desire for food might be enjoyed in the presence of friends and family who also do the same.
Simbang gabi tradition
Growing up, I closely associated with Simbang Gabi since attending my birthday on the sixth-day novena as a kid. The faint sound of Christmas music played at the vintage loudspeakers of our parish church to wake up the neighborhood is still vivid in my mind. While classmates in high school brag about completing the nine-day attendance and defy the urge to go back to bed or fall victim to the lure of the snooze button, we were altar servers who should not miss a single day.
Although there were periods of extended hiatus, primarily when we lived in Hong Kong, and Simbang Gabi wasn't designed as a dawn mass, I am back to reminiscing the old days in Mintal as I join the choir singing in harmony. Instead of enjoying a hot puto bumbong and tsokolate, we're offered a club sandwich and bacon and egg menu to fill our stomachs.
Learning new songs to play is a great way to be mindful of your presence in the church. Once you sing, it awakens your senses and ensures you don't fall asleep sitting in the mass. This purpose serves me well as a member of the choir.
Caroling as a seasonal source of livelihoodWhat food is there? Food is often the center of attention at a party, at least for Filipino ones. It requires elaborate preparation to ensure it adequately feeds every guest and satisfies their gustatory cravings. Who will bring pancit, lechon or caldereta? Is there enough takeaway bags for everyone to bring home leftovers?
Over the years, the tradition of visiting homes and rendering a heartwarming Christmas cheer has become an instant money-making venture. And by instant, I mean the rendition is quick and lifeless, far from the old days when rondalla and full bands shuffle from one house to another with a good variety of songs.
In recent years, the old big band groups were replaced by a gang of kids armed with sound-producing implements. The songs are generally bastardized with no care for pronunciation and understanding, as long as it sounds natural.
They rush in singing songs to maximize time, and their setlists offer no distinction and diversity. Giving has become more of a deterrent ("so you'll keep quiet", "so you'll go away") rather than an honest and truthful way of showing gratitude to the serenading band. Angry carolers unhappy with the token gift or ignored can turn against the homeowner by replacing specific lyrics with derogatory terms.
What food is there? Food is often the center of attention at a party, at least for Filipino ones. It requires elaborate preparation to ensure it adequately feeds every guest and satisfies their gustatory cravings. Who will bring pancit, lechon or caldereta? Is there enough takeaway bags for everyone to bring home leftovers?
Presents from godparents
Many parents choose who will be the godparents of their children. The aim is to help the young ones live out their faith and religious responsibilities. I did not see much of this responsibility being executed by my godparents as they are mostly away. Still, I remember being told to expect gifts during Christmas, probably because it's also close to my birthday.
Some parents make their judgment in choosing godparents to their children as a sure-fire way of receiving material things, including gifts during the Christmas season.
Godparents becoming invisible during the Christmas season has been a butt of jokes and contains a reality check on how a misguided belief of the roles of godparents to godchildren. There are stories about parents proactively reminding these godparents of their "financial obligations." They demand what type of gifts their children want to receive, unbeknownst to the child.
And just like a commercialized exchange gift that overshadows the true meaning of bringing joy to others, the godparent-godchild relationship has become commoditized.
By the time you read this article over Christmas, I must have been watching Home Alone as part of a Christmas season movie playlist I've adopted over the past ten years. I guess I'll chill and don't focus too much on how people celebrate it but maintain that joyful spirit of Christmas and dwell in its true meaning.
After all, when it's all said and done, December just whizzed by and I'll wait another 12 months to celebrate the most wonderful time of the year.