For the second year in a row, I managed to spend Good Friday on a pilgrimage to Catholic churches in Sydney.
After a successful first-hand experience last year, I was keen to join again. This time, I helped our guitarist Diony to organize Visita Iglesia for our choral group. This year, we planned to visit Catholic churches in the City. ("City" actually means Sydney's business district, even though some of churches belong to distinct inner-city suburbs such as Woolloomooloo or Pyrmont.) Great photos provided by Nica and Giselle.
Visiting the seven churches with my choirmates this year felt like completing the Simbang Gabi dawn mass held for nine consecutive days leading to Christmas Eve. It was a bittersweet mix of both fortuitous and unfortunate events. First, the good news. After weeks of rainy conditions, the four-day Easter long weekend break finally has a sunny forecast. This is coupled with the recent announcement by Transport for New South Wales to grant free rides to the public from 14th to early 26th of April. This means unlimited free rides to buses, trains, metros, light rails and ferries where Opal payment is accepted. However, a few of us were unwell and unable to join.
The Seven Churches Visitation, otherwise known as Visita Iglesia, is a tradition among the Roman Catholic faithful of visiting seven churches right after the Mass of the Lord's Supper on Maundy Thursday and often extending on Good Friday. The tradition of visiting seven churches was thought to have originated in Rome, as early pilgrims visited the seven basilicas as penance or act of repentance over sins committed. Visita Iglesia has also been done in ecumenical context, which means Christians of various denominations such as Episcopal or Methodist also participate.
The faithful goes to the first church the group chooses to visit. They will then pay a visit to the Blessed Sacrament, receive the Sacrament of Reconciliation (if available) and will follow the sequence of the fourteen stations of the cross, describing the passion and death of Jesus Christ at Mount Calvary. The stations are usually placed inside the church.
The plan is to recite prayers for the first two stations on the first visited church, the third and fourth stations on the second church, and so on until the thirteenth and fourteenth on the seventh church.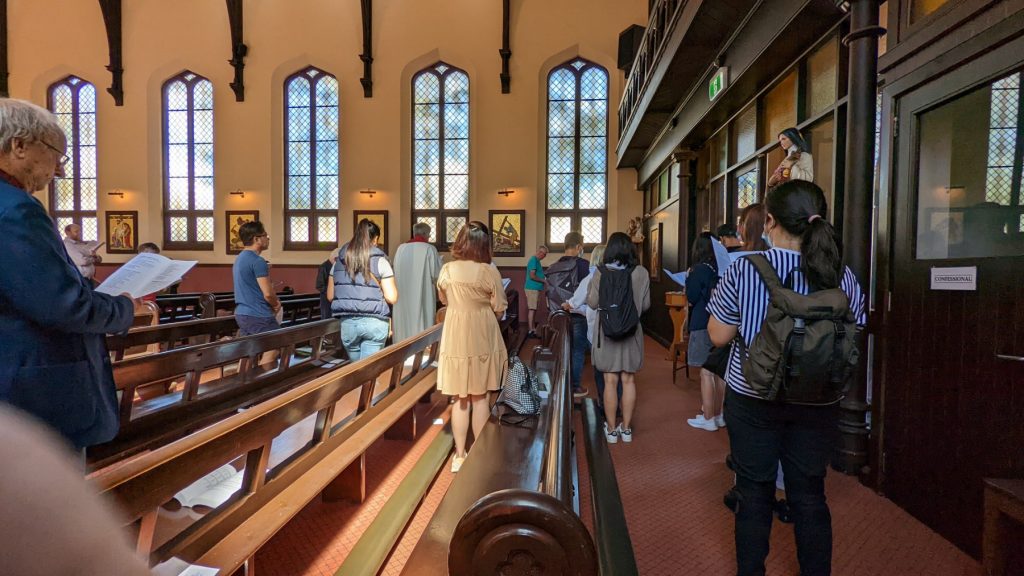 Saint Patrick's Catholic Church, 20 Grosvenor St, The Rocks NSW 2000
Located closest to the Sydney Bridge on the edge of a busy transport hub of Wynyard, Sait Patrick's church has been a regular Sunday mass location (along with Our Lady Help of Christians in Epping) before I became a regular at Our Lady of Dolours in Chatswood. Its quiet interior made us reduce our voices to a whisper when we recited the first two stations of the cross.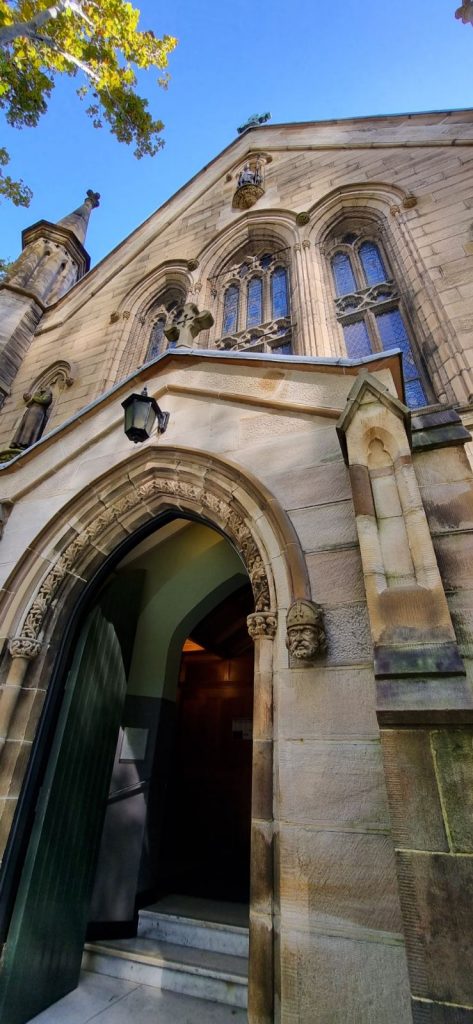 St Columbkille's Catholic Church, 68 McElhone St, Woolloomooloo NSW 2011
This church is more of a chapel than a separate parish and mass services are scheduled weekly at Sundays 9am. This church was established in 1885 has an impressive marble altar. As we came in on a Good Friday, we didn't expect to get in and just said our prayers within its front yard. For those unfamiliar with this saint honored by this church, St Columbkille (also known as St Columba) is an Irish abbot who built churches and monasteries in Scotland during the sixth century.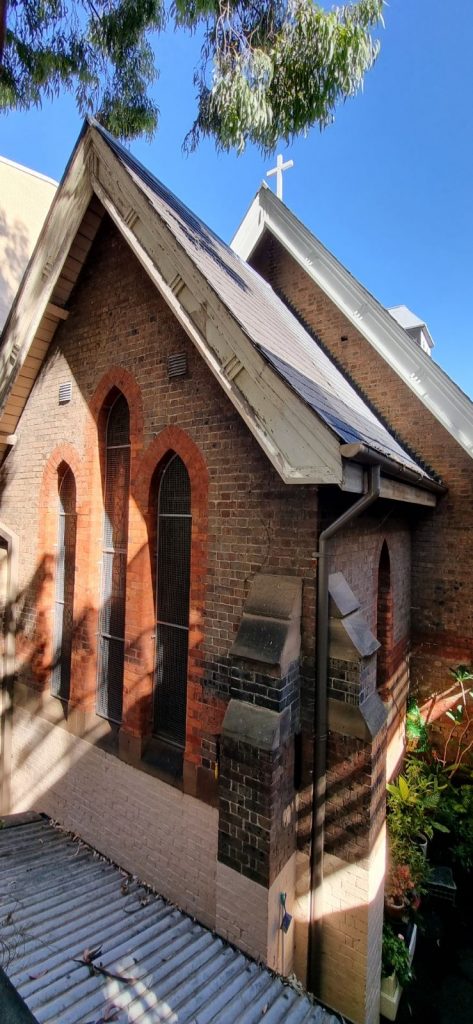 Sacred Heart Catholic Church Darlinghurst, 180 Darlinghurst Rd, Darlinghurst NSW 2010
As we entered this church, the fifth station of the cross was being read by the priest and the public. Our arrival was indeed a good timing, as we got waved in by a church usherette. We concluded the 14 stations of the cross here. I also managed to go for confession.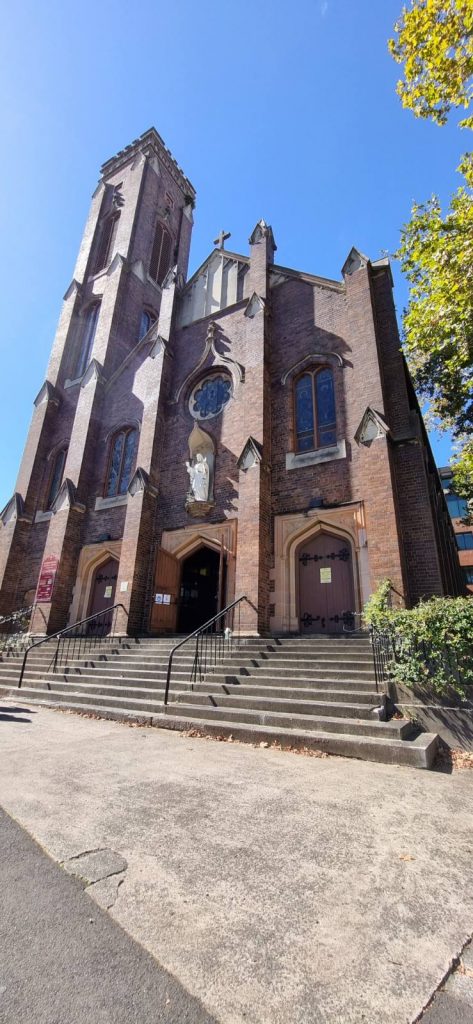 St Peter's Catholic Church, 235-241 Devonshire St, Surry Hills NSW 2010
A short walk later, we paid a visit to St Peter's in Surry Hills, said a prayer individually, and took photos before hopping into a crowded light rail.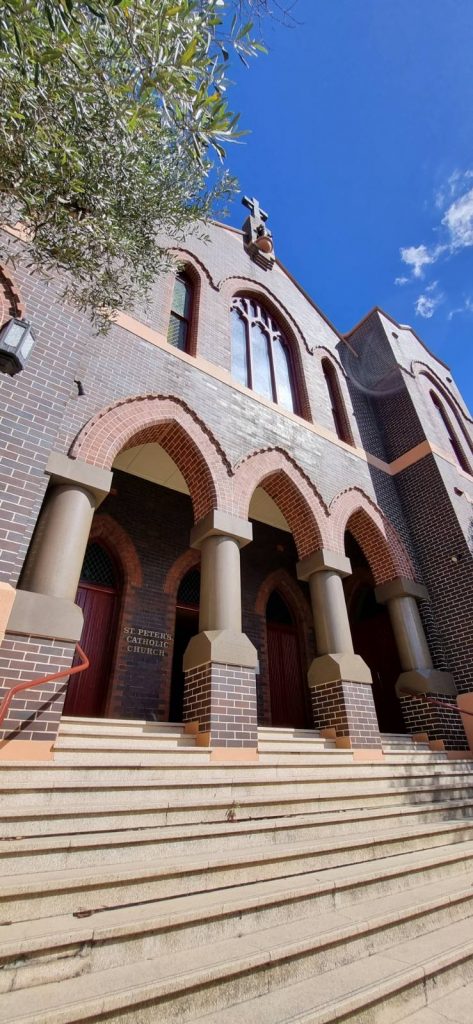 St. Peter Julian's Catholic Church, 641 George St, Haymarket NSW 2000
It just so happened that the Chinatown light rail stop was right in front of St. Peter Julian's Church. As per usual, we said our personal prayers and headed for lunch break before our sixth church. In a serendipitous moment, we discovered that Fr Dado Haber, who also officiates mass at Our Lady of Dolours during Simbang Gabi, leads a Filipino mass at this church every first Sunday of the month at 1:30pm. It almost coincides our first Sunday mass service at 12noon.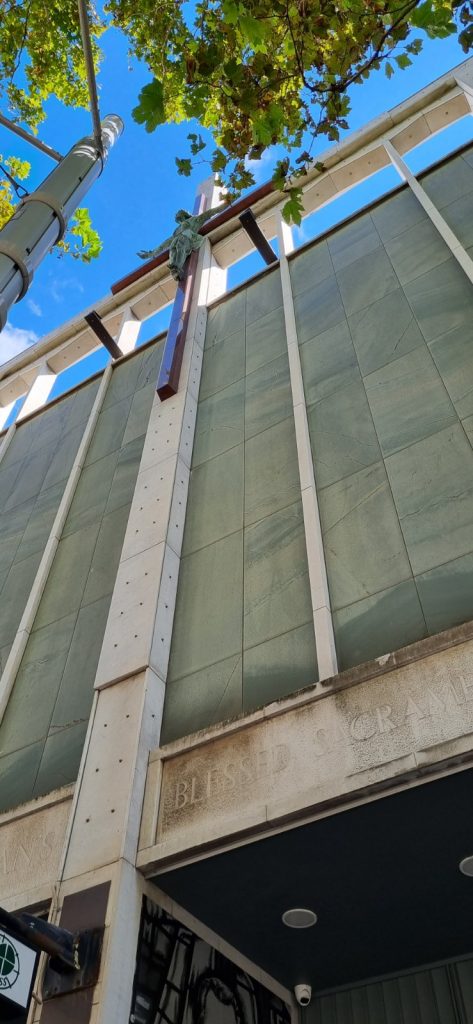 St Mary's Cathedral, St Marys Rd, Sydney NSW 2000
After a hearty meal, minding our meat-free menu choices, we headed to St Mary's Cathedral at the heart of the city. There we spent the next two hours attending the church service on a full house. Unable to find seats, Rollie, Mercy, Liv and I spent most of the time standing (and kneeling) as we we were also enthralled by the choral group. It was getting dark when we left the church but still managed to get a snap.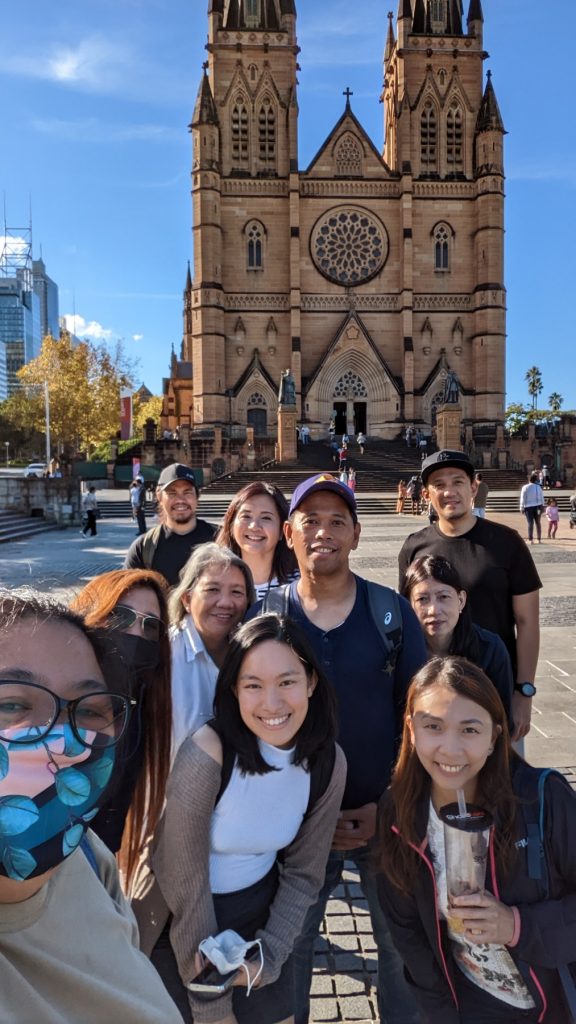 St Bede's Catholic Church, 43 Pyrmont St, Pyrmont NSW 2009
This unassuming church located at a leafy neighborhood in Pyrmont has been a landmark I've often passed through during my walking breaks in the office. Just like St Columbkille's, we were unable to get inside, and just did a customary group welfie for posterity.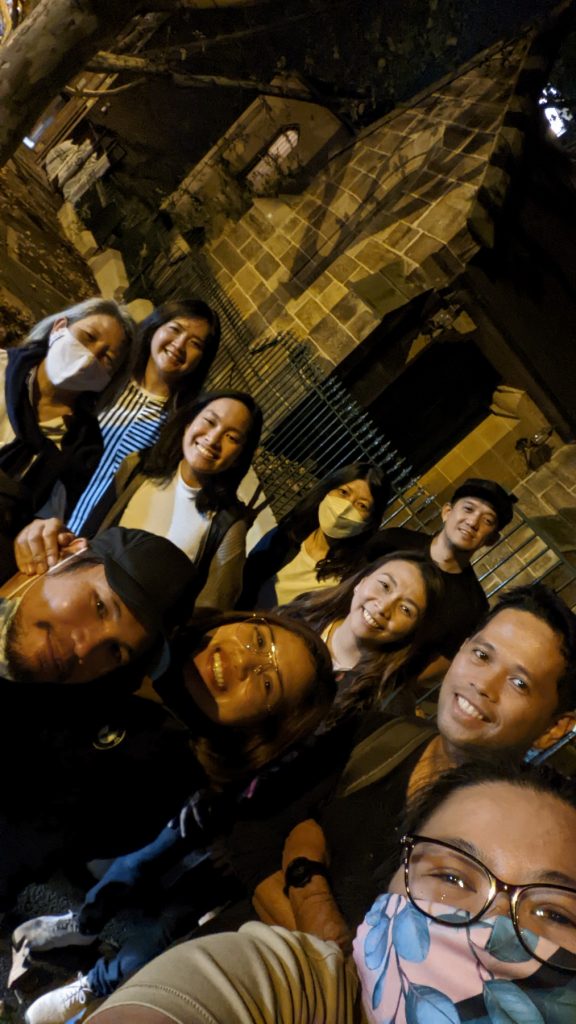 After a dose of sweets while resting our feet at The Star, we called it a day, a Good Friday well-spent.
Comments