Today, my folks in the Philippines celebrate the feast of the Immaculate Conception. Not only from my college alma mater but also from the very place I was raised — Mintal, Davao City. It's already a given that we love Davao City — clean, ready to extend help and relatively more orderly than many other places in the country. Mintal, as one of the 180 barangays in the city, share the credit the Davao City has earned.
When I was younger and asked where I live, I kind of anticipate the word "mental hospital" once I reply with the name of my barrio. But that's okay, it does not matter. What's in a name anyway?
It may be out of one's apparent loyalty to his roots to choose the place of his origin as the ultimate definition of home, but Mintal offers more than just lip service.
Mintal is an education hub.
From pre-school to primary school to high school and college, you don't have to leave Mintal to pursue studies. And the ones found in Mintal are not your ordinary educational institutions. University of the Philippines, Philippine Science High School, TESDA training center and University of Southeastern Philippines are located within or close to the barangay. Not to mention the award-winning programs the barrio has implemented.
Basic government services are available.
Unlike many other political barangays in the city, Mintal is blessed to have its own police station, fire station, a post office, public market and public library. That makes one think taxes paid to the government are visibly put in use in the name of public service.
Mintal respects freedom of religion.
While Gaudi's work in Barcelona awed me, I've never been to a place where edifices of different denominations stand one next to the other: Immaculate Conception Parish where I heard mass and served as lector and altar boy in the 90s, Iglesia Ni Cristo and Church of Latter-Day Saints. There may be a difference in teachings, but these churches coexist in harmony.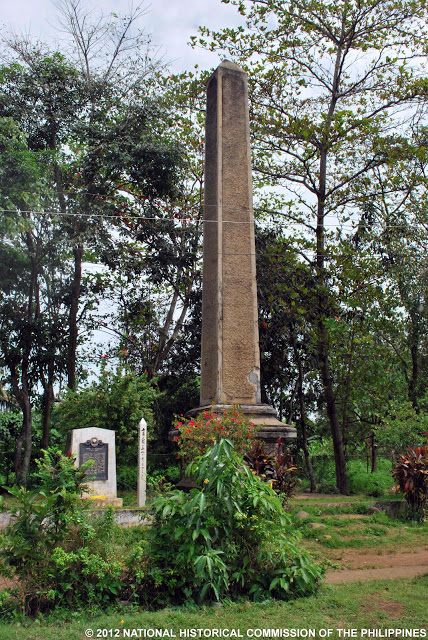 Mintal used to be home to a significant number of Japanese people in the past.
Evidenced by that unusual structure we used to climb in fourth grade, there is a Japanese presence in Mintal and surrounding areas that it's being considered a heritage site. A new monument has been erected as a further reminder of the friendship of Japanese and Filipinos. As a former scholar of Relief Association of Southeast Asia, I am grateful to benefit the generosity accorded by these generous Japanese people.
Talomo river.
Although Mintal is a landlocked barrio and going to the beach without leaving its borders is impossible, the presence of the Talomo river served as a poor man's version of what outdoor water activity is about. When I was a kid, my father used to bring me here for a quick dip.
The hanging bridge.
Before reaching high school, one of the attractions I used to hang out with classmates was the hanging bridge located further away from the old Napocor (now the National Grid Corporation of the Philippines). While not so spectacular, its old dilapidated structure presents extra thrill to the newbies.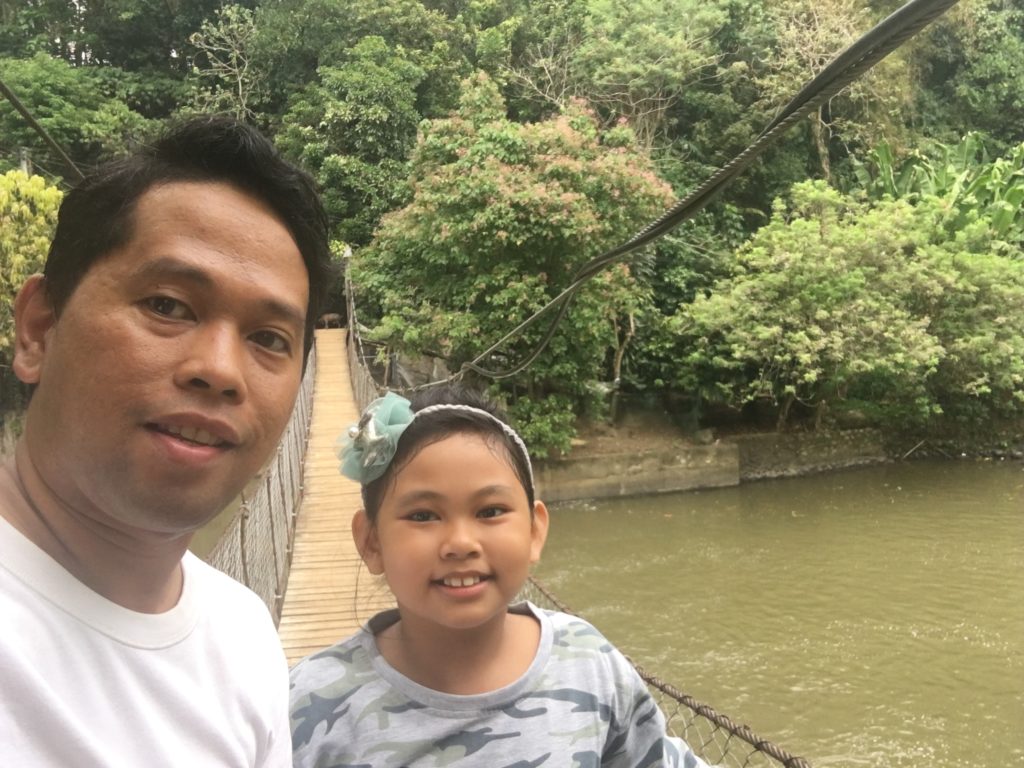 It is safe.
Mintal is also home to the Philippine Public Safety College — one we often call Napolcom — and training ground for aspiring police officers. We didn't have alarm clocks at home since we have two effective ones in place: the 5:30am bell at Immaculate Conception parish and the morning jogging drills by trainees of PPSC. Also, Camp San Gabriel located near the present-day University of the Philippines – Mindanao was a thriving community of Philippine Marines, at least until they got reassigned elsewhere. Their presence helped mitigate fears, especially in the 80s when the problem of insurgency was a common topic at coffeehouses.
Memories.
Choosing Mintal as a sentimental favorite is an understatement. My family is there, and Mintal is a place where memories of the past still remain. School fights and embarrassing moments at Mintal Elementary School, Christmas caroling with Rodel Garsuta, John Elmer Capricho and Dennis Danofra, Legion of Mary, and KOTAS days at ICP, and countless memorable episodes at Holy Cross of Mintal.