Australia Day. A wonderful time to take a break from a work week that is starting to build momentum from a relatively quiet month in the aftermath of an office shutdown in December. The weather forecast looked great, and everyone should expect sunny skies to rule the day with great ferocity, just like in the previous three Australia Days I've been part of.
Today also marks a milestone for residents who are formally granted Australian citizenship. After years as law-abiding residents with upstanding records, they finally get their reward and receive benefits like any other Australian passport holder does. Indeed, it's a time to be thankful for the opportunities that Australia has given to everyone, from its diverse landscape, fertile lands, and freedom to all.
Typically, today's church service was also an Australia Day theme.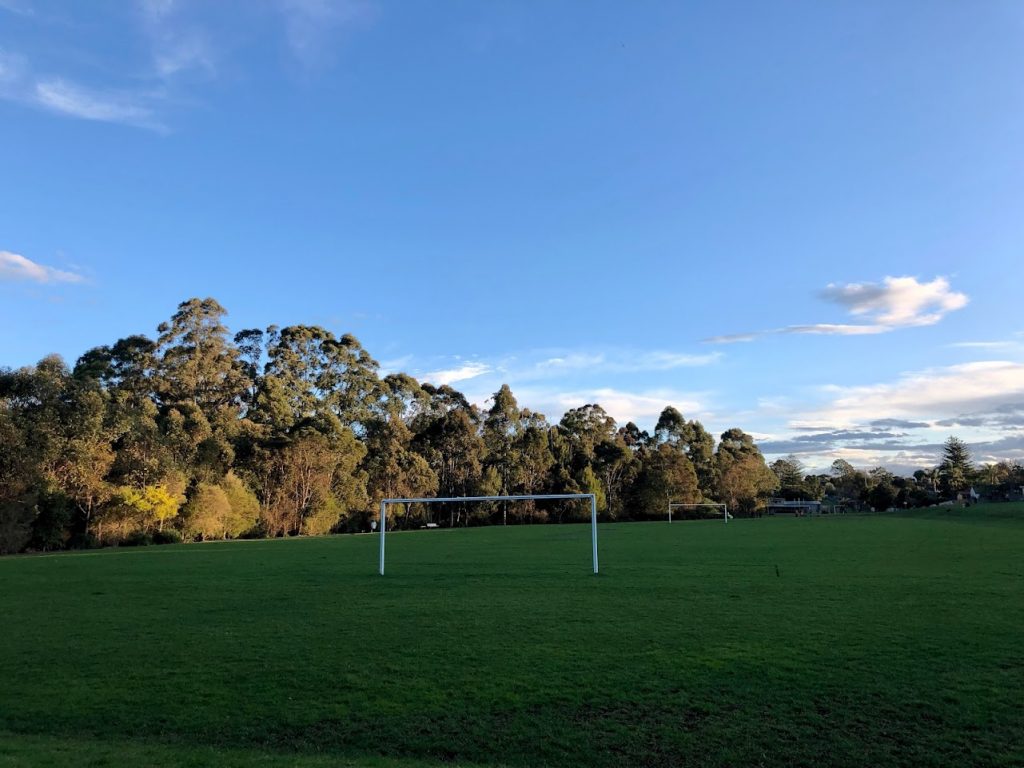 When I attended the Australia Day mass at Holy Spirit Catholic Church in Ryde, I sang with the community the Australian national anthem. Honestly, it was the first time I heard it in my almost four years in the country. Prior to the mass, the parish priest even joked to those who entered the church wearing masks that it was more fitting to wear Aussie-themed ones.
His homily is prefaced on the abundance of the bounty God has granted to Australia. But while many would flock to beaches, enjoy barbies, or take the gang for a road trip, the church was sparsely filled. And why not? If people are familiar with God but don't know enough about faith, who can blame them? He likened it to a scene from Forrest Gump where Lieutenant Dan asked, "Have you found Jesus yet, Gump?"
"I didn't know I was supposed to be looking for him, sir," Forrest responded.
It has always been a reflection of mine that God has a purpose for why I am here, and I continue to seek His guidance on the road I should follow. Helping spread God's Word is part of my role, and I want to be good at it.
(Side note: This church has become one of my favorites to attend — a solemn place for meditation, memorable homilies read by the priest, and so on. The only downside is that it's not accessible to public transport, especially after the 8:30 am service. Today, I ended up walking 2.7km to Macquarie Centre since bus schedules are unfavorable.)
In the past years, this holiday was celebrated with friends: went to the beach, took a hike, and ran 10K from Marsfield to Chatswood. But this year it's starkly different. On what could be my last Australia Day, I never felt so isolated, which is ironic because every year, my circle of friends continuously expands.
Ever since I returned from my holiday, I have barely communicated, let alone met anyone I know. Not that everyone ignored me. There were no road trips nor invites to events I'd like to join. Even our yearly steps challenge got stalled and our choir service has a break in February.
Apparently, our band is on extended hiatus due to family commitments and other priorities, so my drum kit at home is gathering dust. In fairness, I was invited to a couple of fellowships so I am not totally shut out. It's just I have this tendency to find comfort in being alone. Maybe this is the weird side of me as someone recently pointed out in public. But this disconnection is also what I am wary of; "I wish I had stayed in touch with my friends" is one of the five most common regrets of those on their deathbeds.
The experience also helped me connect with my wife even more. Being with her during the holiday six months after her surgery made me realize what I'd been missing for more than two years. If she only traveled with me this time.
Keep busy at something: a busy person never has time to be unhappy.
Robert Louis Stevenson
I find consolation in doing short runs and exploring the neighborhood trying to outperform my weekly mileage on the road.
And when I am seeking refuge at home from the intense midday sun, I finally found time to reminisce great travel memories with my wife. In the past weeks, I managed to publish our journeys in Korea, Morocco, and Italy, and my recent trip to Hong Kong. Today, I published our short adventure to Las Vegas, San Diego, and Grand Canyon.
It's still months away but I am also excited to be helping organize a big MFC event in April. I am happy to get my mission going and be occupied with things to do.
Suppose there's any takeaway I have for today's Australia Day celebration. In that case, it's grateful for what this country has provided to me, and me paying it forward to those around me. I know it's cliche, but I truly feel that way.