Home is where the heart is. Home sweet home. There is no place like home.
These are some of the heartwarming thoughts about the place you find refuge and comfort. We can't think of a better way to get a day's rest than in the comforts of our own bed. The best meals we can cook are the ones we prepare in our kitchen. Yet, despite our attachment and loyalty to our place of abode, there are things we can't control and one of them is our tenure in that home.
As my wandering spirit brought me to various places, I have lived at 15 different houses (see list below), with a duration ranging from a month to a decade and a half. Each house exhibits a certain characteristic and helped build memories and help develop both life skills and a sense of responsibility.
A home away from home
When I learned that Jonilie and her husband Dan are selling their house a few weeks ago, I felt a tinge of nostalgia when I arrived in Australia two years ago. A friend since our college years at UIC, Joni graciously offered me a room to stay in their spacious home in Epping. I was exposed to the Aussie way of life during my one month stay, as the value of a family car, the types of shows Australians watch, and even their fondness with furry friends.
Without that home, I would have settled for flatshare options common among unaccompanied new arrivals in the country.
I had the same home away from home feel when I moved out of Davao City for the first time. I received a job offer in Cagayan de Oro City as a web developer and conveniently stayed at my aunt's house in Corrales Extension. It was a familiar place to stay, previously on our short vacations, but a bit quieter than when I last remembered visiting as an 11-year-old skinny boy.
This time, gone were my cousins who have since worked abroad or settled elsewhere, and only my mother's eldest sister and her husband are left behind, leaving an extra room for me to use. I was pampered well in that house that I didn't feel leaving Davao at all. My aunt will cook, do the laundry, and the least I can do is do the grocery and clean the house.
When I moved to Manila to work at Zurich Insurance, I stayed at my uncle Max's house at San Andres Bukid, Manila briefly. Though their house had limited space for an additional occupant, he and auntie Thelma were too kind to offer me whatever space is available. The commute from their house to my Paseo de Roxas wasn't too long and I am getting used to the busy life in the city. I learned that relatives coming from the province to seek employment in Manila or who planned to work abroad usually stayed in their place, making their place instrumental for newcomers seeking opportunities in a city that can be intimidating to newcomers.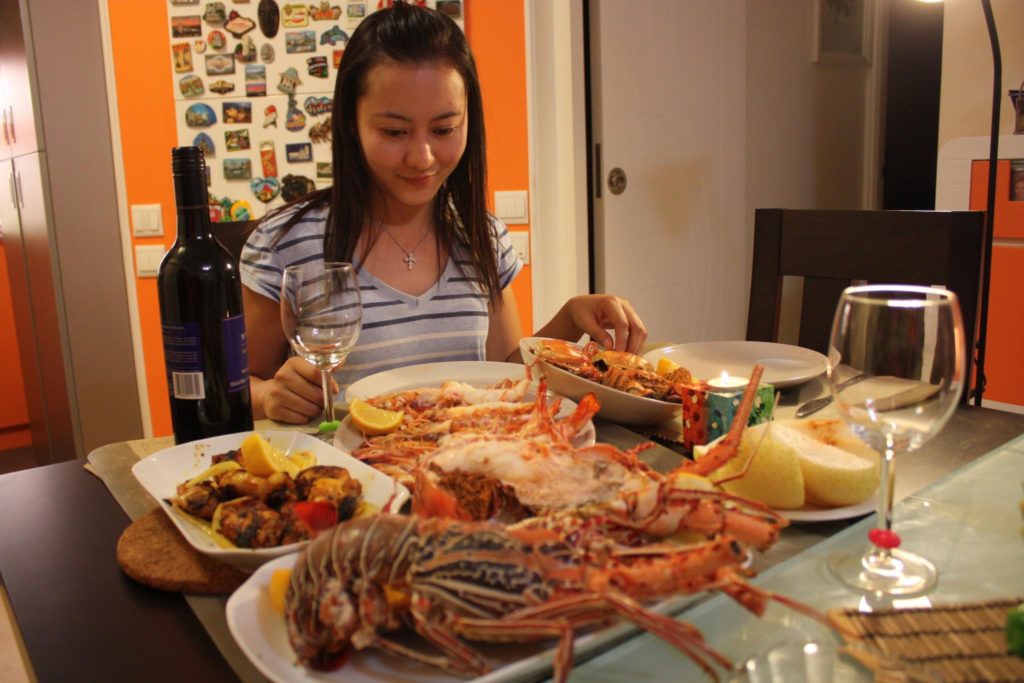 It was a privilege to live in those homes, but I also felt like an extra piece of the burden my hosts have to contend with as they did the goodwill gesture that is not compensated in terms of monthly rental or subsidy on utility costs. Eventually, I had to move out when I was ready and able to support myself.
Living on your own
Part of the reason I left the homes described above was the desire to live on my own. Yes, it meant more costs, but that's a consideration that is part of the deal when you venture out of the home; you don't want to maximize savings from that better paying job and skip rental at the expense of kind-hearted individuals who let you stay in their house for free. So after my stint at San Andres Bukid, I found a suitable place in the quiet neighbourhood at Santiago Village in Olympia, Makati.
There I finally realized I am not living in a house to be pampered with home-cooked meals prepared by others, and find neatly ironed clothes ready to occupy the wardrobe cabinet.
Although I was living alone in the room, I had two other housemates who occupied the other rooms. Such arrangements reminded me when I visit the boarding houses of my UIC classmates who hail from Cotabato, Sultan Kudarat, and other Mindanao provinces:
You are responsible for your own well-being; you have to do the laundry, cooking, and grocery as nobody will do it for you.
You have to be sensible enough to consider other occupants of the house. You have your own space in the fridge. You are mindful of your time in the kitchen so others can also use it.
You need to learn habits you may not have practised before. You cook for yourself and mindful that leftovers may be thrown away. You eat alone even though there are others in the house. You clean up after your mess.
Before I got married, I was happy to stay in a studio type apartment with a small space to do anything. Such dwelling is not uncommon in Hong Kong, a city deprived of adequate real estate space. The place I had in Quarry Bay was small yet I found it cozy enough for my liking. Everything I needed was there, even if there are flaws that are easy to pinpoint. One can easily make a comparison of the toilet with the one you find in an economy class flight.
The kitchen layout looks like an insult to those who wish to prepare a decent meal and force them to buy food outside instead. From the inside, I cannot tell whether it was raining or not, and on many occasions, I have to go back up to pick up my umbrella since by default I don't bring an extra accessory to carry unless it is necessary to do so.
These flaws meant nothing to me if they equate to substantial rental savings that I can use to help finish the construction of our home in Davao.
Flatmates that keep you sane
When I moved to Hong Kong, I lived with two other colleagues at PCCW, Nino Debonbon and Leo Suyat. We shared a two-bedroom flat at Sai Ying Pun, just a 15-minute tram ride away from our office in Sheung Wan. Contrasting lifestyles and priorities helped us settle in the house quickly. Leo and I chose to share the room with bunk beds and pay less; Onin prefered to be alone in the room even if it meant a bigger share in the monthly rental payments.
Unlike in my previous rented room in Makati where I can freely use the facilities as I please, living with two others who share the same office routine can be challenging. We had to agree on limiting bathroom time to ensure no one gets tardy at our 9 am check-in time. We had to compromise on what shows to watch on TV or which CD to play (Leo loves to play artists like A1 and J-Lo while I like Garbage and Toad The Wet Sprocket).
The kitchen situation is settled as Leo is the man in control while Onin and I would happy to contribute for him to prepare a decent meal than go out and eat at Cafe de Coral or Maxims. That arrangement lasted for just 10 months before all three of us were made redundant, and decided to leave the 13th floor flat before its lease expired.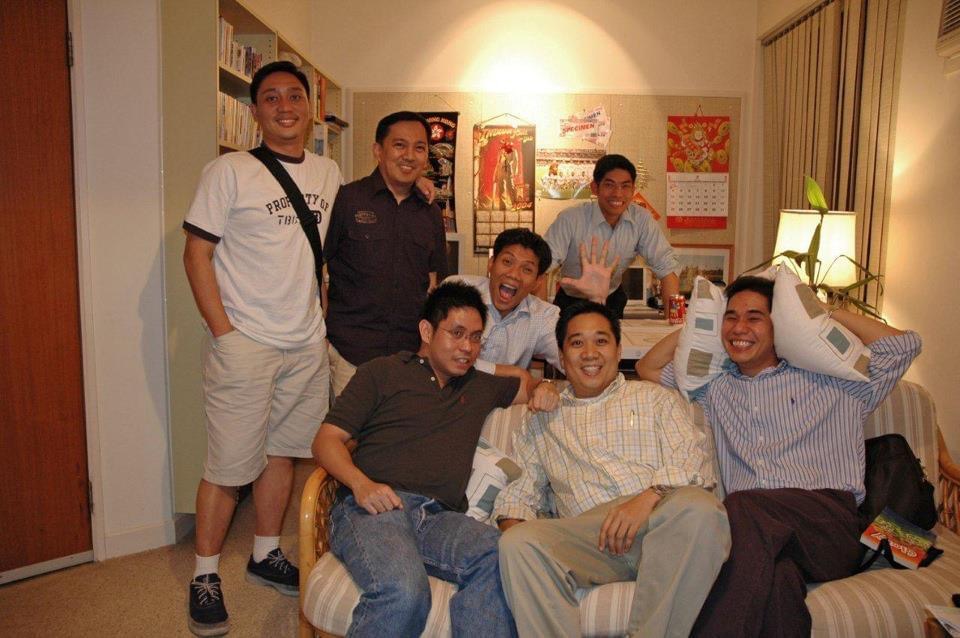 Speaking of losing jobs, I had my fair share of such stressful moments. Thankfully, housemates have helped keep me in my right frame of mind. After Onin and Leo decided to fly back to the Philippines, I met Zandro Barcelona and Jun Angulo, who became my flatmates in separate apartments in Wan Chai. Zandro would introduce me to playing squash and tennis, and Jun got me to spend more time in the kitchen and taught me a few dishes. Both also influenced me to become more committed to my faith; Zandro and I belong to a Singles for Christ household, and Jun introduced me to Our Lady of Mount Carmel where I served as a lector/reader.
Living in privilege vs living under constraint
Jun's apartment at the heart of Wan Chai was not only a convenient, sought-after residential location, it also afforded some perks expats usually receive. His lease came packaged with a cleaning service that eased both of us from the responsibility of its general upkeep and only needs to look at washing kitchenware and disposing of rubbish. Living there reminded me of the time when we had a household helper back in Davao, who cooked meals and do the laundry as my mother looked after my ailing grandma.
The cleaning service eased us with the burdens of mundane household chores, but it also made me think I am this big-time hotshot Hong Kong expat like those bankers or airline pilots living in relative luxury. I would soon face a rude awakening when I moved out again as Jun left Hong Kong to accept a job offer in Japan. I relocated to South Horizons and rented a room on a flat owned by a Filipino-British couple who had a teenage daughter. While the husband wasn't around, the wife was already a handful; I had to tiptoe my movement in the house. I often stayed in my room and away from the common areas to avoid contact with the landlady after hearing unpleasant words behind my back.
If you are unhappy living in a house with strangers, it is wise to move out. It might be a costly and stressful process, but it will also save you from a toxic relationship; life is too short to carry such an unwanted and unnecessary burden.
Marriage means you don't decide for yourself
When you enter marital bliss, choosing where to live and other big decisions are not only based on your preferences. The other half also has the bargaining power to influence choices.
When Zandro got married, he naturally chose to find a bigger flat more suitable for bringing up a young family. That was when I moved to Jun's serviced apartment.
But when it was my turn to get married, I had to find a humble, affordable place my wife would be happy to settle in with me. It was crucial to do so because it will be where our memories are built, fights settled and problems resolved together. That place was in Quarry Bay close to where Transformer the movie was shot.
Our stay there was also cut short when dripping water disturbed the relative peace in the household and later on caused major disruption in our daily life. The expensive rent, coupled with the chaotic, crowded life on Hong Kong island prompted us to literally cross the Victoria Harbour and move to Tseung Kwan O district in the New Territories. There, we found a decent house whose price is equivalent to the infamous shoebox dwellings that earned the term micro-apartments.
Moving in as a couple, it's important to look at the following factors (at least coming from my wife's more discriminating taste than mine):
Is it accessible to her workplace, transport links or places of her interest? My wife isn't a big fan of walking but she learned to deal with long walks in Hong Kong, thanks to the interconnection between train stations, shopping malls, and residential estates.
Get her first impression of the house. During the inspection, once she senses a negative vibe coming from anything — a torn wall painting, oddly placed toilet or general feel of gloom due to lack of abundant natural light — she'll say no politely. Of course, as a husband, I abide by the woman's instinct to avoid having this as a flashpoint in future arguments.
Set expectations on rent prices. Selecting a flat starts and ends with how much is its monthly rental, and how much are you willing to spend. The amenities, convenience and available floor space can take a back seat. If the area is too expensive to rent, we move on to the next, even if it means further distance from our usual routine — market, church, and my wife's workplace. Thankfully we didn't have to sacrifice a lot to get something done.
You got to have a list of questions to ask to ensure you don't miss out on the most common things you might easily overlook, and a checklist of items to verify. Are there enough electrical outlets? Is there enough storage space for winter clothing? Does the building have working fire extinguishers, smoke alarms, and fire hoses spread across the building? And so on.
Relocation and rental negotiation blues
I am lucky that when I settled in Australia, Jonilie's friend Angeli Go, gave me a friendly deal that came with a fully furnished apartment in a neighbourhood known for expensive property value.
But back in Hong Kong, it was a pain to deal with many landlords, based on our and friends' experience.
Usually, they are willing to only give you a one-year fixed term on a two-year rental contract. This is to give them the flexibility to most likely increase the monthly rent after just 12 months. Such onerous deals are common in Hong Kong, so it's not surprising that real estate agents make good money because they often had to entertain tenants looking to move after landlords impose hefty rent hikes. Such movement spurs the economy with stamp duties and other taxes paid to the government, it also mobilized businesses such as relocation companies, building contractors, and appliance retailers.
Due to the great demand for investment property in Hong Kong, landlords are often expected to raise rental rates once they are eligible to do so. Therefore, a few months before the lease expires, a tenant hopes there will be minimal raise, but fears of unreasonably high increment beyond his or her reach. The construction of Shrewsbury International School next to our estate meant property value in the area skyrocketed and we have to deal with immutable laws of economics.
When you decide to decline the new rental rate and move out, prepare for more headaches.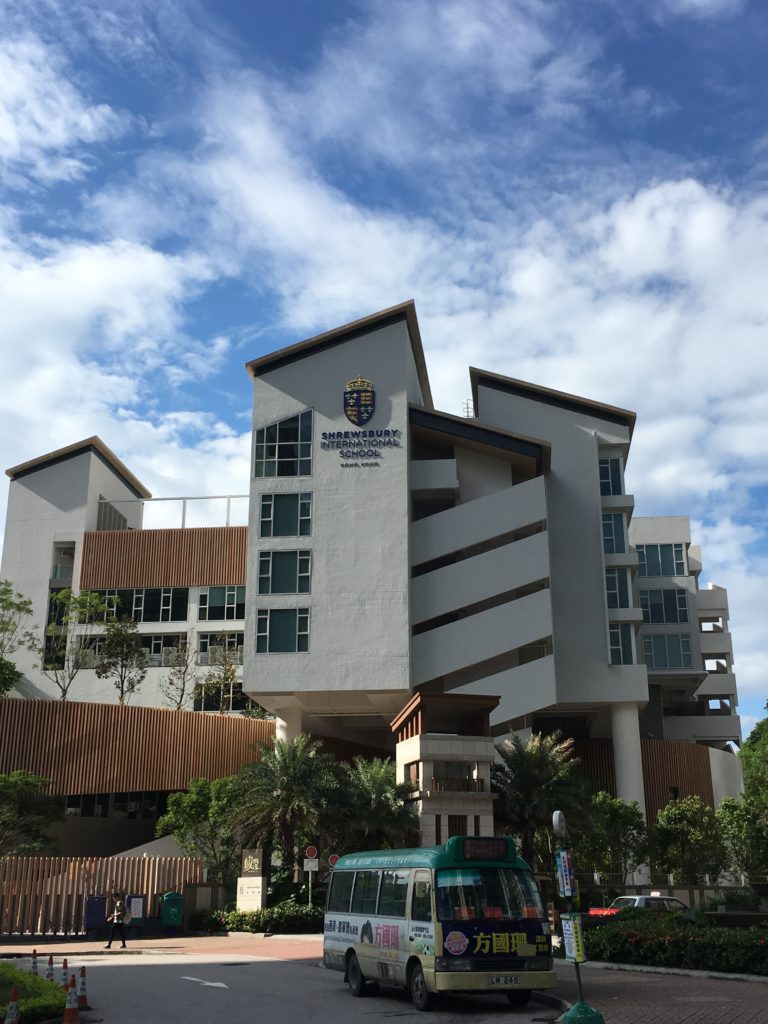 You will have to set a date when you are moving out, typically on the week your lease ends, but can also be a bit earlier depending on the availability of a new flat you are moving to.
You cannot just go randomly window shopping for flats to gauge the market. Property agents will ask when are you planning to move in. You can make updates to move in, but in reality, you may just be wasting your time since the flat you'd like to take is likely snapped up by another eager tenant the moment you don't decide to do so. Therefore, the best time to meet an agent is during the week you are scheduled to move out, unless you are willing to pay extra to secure the new flat weeks before moving in there or, under the landlords' prerogative, extend your lease in the old flat to buy more time on flat hunting.
Landlords can be predatory creatures when it comes to handing over the flat back to them. The deposit/bond worth two month's rent can easily be gobbled up by items in the flat deemed damaged or lost. When we left our last flat, the landlord handed us back HK$2,500 less than our deposit due to arbitrary things like a broken tissue container in the bathroom.
Be ready to receive the bill on cleaning and repainting from the landlord as though you are a part-owner of the flat. We also received this demand even though we thoroughly cleaned the place as a courtesy to Filipino friends who are taking over the house. We stood firm after consulting friends and a client in the property industry that the demand was unfounded and should be ignored.
Be ready to lift lots of things to throw away. Our 29th-floor unit didn't seem too large to host a gargantuan amount of items, but when we ended our packing, boy did we compile an excessive amount of things to dispose of. We ended up renting a van to throw them at a designated place.
Conclusion
More than just a provider of shelter and warm refuge, each home has its own characteristic and associate a certain phase in our life. It evokes a great deal of memory, happy or sad, mainly due to the people whom we share the home and our experiences with them. The home becomes the witness to these memories.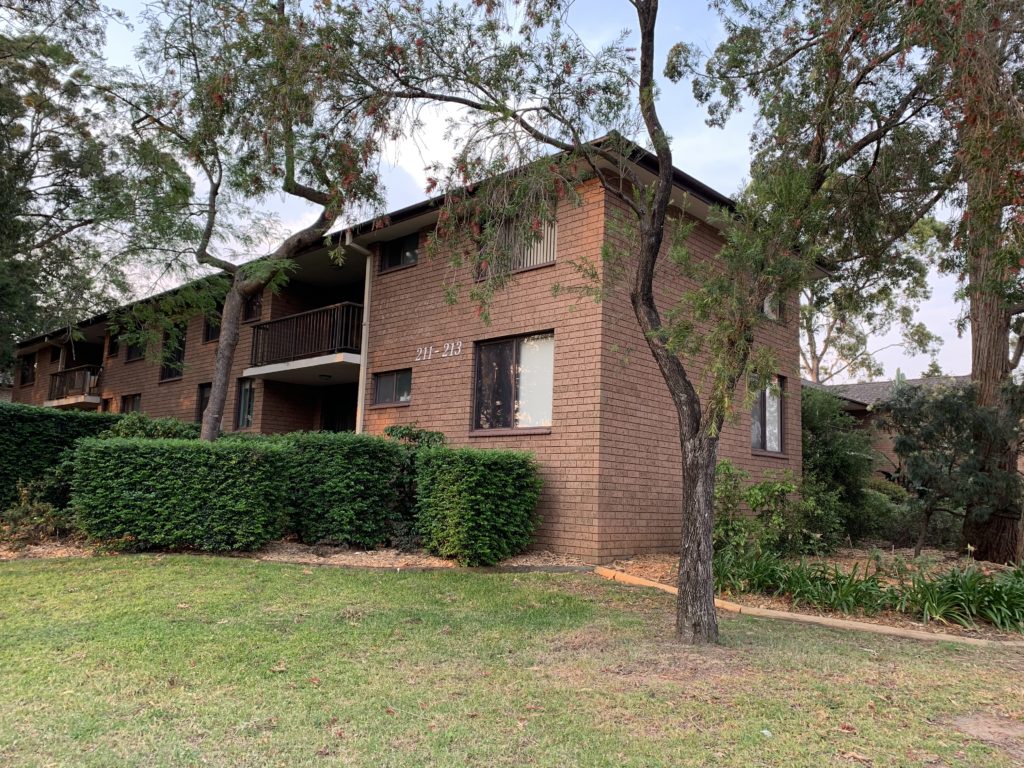 Many of us have imagined what our dream houses would look like. Whether achieving is close to reality or still stick within our fantasy, let's be thankful that within our minds beckon hope and inspire us to reach them.
Regard we own it or rent it, it is a sacred place that we ought to keep pristine and orderly, and I am thankful for each opportunity to be part of their history.
Sampaguita Street, Mintal, Davao City
Bandera Espanola Street, Mintal, Davao City
Corrales Extension, CDO
Concha Street, San Andres Bukid
Concepcion Street, Olympia, Makati
Queens Road West, Sai Ying Pun, Hong Kong
Hennessy Road, Wan Chai, Hong Kong (1)
Hennessy Road, Wan Chai, Hong Kong (2)
South Horizons Drive, Ap Lei Chau, Hong Kong
Kings Road, Quarry Bay, Hong Kong (1)
Kings Road, Quarry Bay, Hong Kong (2)
Kai King Road, Tseung Kwan O, Hong Kong
Shek Kok Road, Tseung Kwan O, Hong Kong
Hillcrest Avenue, Epping, New South Wales
Waterloo Road, Marsfield, New South Wales