I grew up looking after our small stall at Mintal Public Market on certain days. Whether relieving my father for his lunch break or assisting him during busier Sunday hours, it wasn't one of my favorite things to do. From that point, I had a feeling I won't be good at running a business or managing my enterprise.
In between attending to customers, our daily supply of Tempo tabloid developed my interest in reading sensational stories that hog the headlines.
"Pasig Cop Shot Dead"
"Army Major Killed in Ambush"
At the time when Sparrow Unit of the New People's Army was sowing terror in the country, the news of gruesome murder of law enforcers and civilians showed on the front page did not appeal to me.
The newsboy often delivers a fresh copy, which costs two pesos, at about 8:30 in the morning. By then, I'd grab the Sports Section, on the other side of the tabloid.
"Ginebra Wallops Alaska for Solo Lead"
"RP Beats UAE, Gains Semis in Asiad"
Reading the newspaper has been one of the highlights of the day at the market. I often skip morbid news items highlighted in Tempo and instead focus on reading sports stories. I found out more about the Philippine Basketball Association (aided by the live radio coverage at DXRP Radyo ng Bayan), Marlboro Tour, and other sports events I don't see on television.
I became addicted to it that every time my Lola asks me to run errands like buying a kilo of sugar at Lita's or Emmy's store in our neighborhood, I make sure to read what's on the newspaper wrapper after purchasing the merchandise.
I wasn't trained to be a writer but learned to scribble my thoughts instead of sharing them verbally.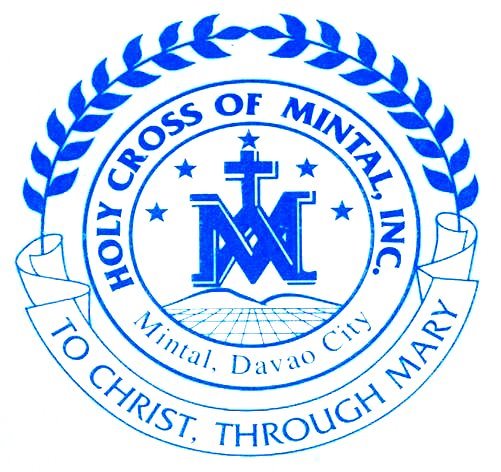 Then opportunities came. In my junior year at Holy Cross of Mintal, there was a plan to create a school paper called The Crossroads. I thought it was a great chance to learn first and join the editorial team next year.
There was an opportunity to join like-minded writers at the Davao City Secondary Press Conference, which I was so excited about as an inexperienced writer. But for some reason, none was staged when I was in my senior year, which brought a big disappointment for me.
Nonetheless, I was named the Editor-in-Chief the following year. Big thanks to our moderator Ms. Nora M. Roque, who made a lot of effort to guide the team and to accompany me to the printer to do some proofreading.
Even if we only successfully churned out a six-page first issue of The Crossroads before graduating, it was a significant achievement for me. One day, I was walking at the school corridor and passed by the freshmen Saint Bernadette Class of Ms. Stephanie Gimena. She held a copy of the paper and explained its content before the class; it was a proud moment for the team who toiled after-hours to produce the paper. Ms. Gimena is now Sr Gimena, pm, and moved on to become the school principal.
***
When I entered the University of the Immaculate Conception, I did not join the school paper until I was in my final year, just like I did in high school. At the time when The Collegiate Immaculate sent out invites, I hesitated to apply alone, so I asked my classmate Ronald Andulana to join me.
The moderator, Ms. Febes Collado, was the Dean of Student Affairs at the main campus. Naturally, Butch and I had to cross the city from our annex campus to attend planning meetings with Ms. Collado. There I got to know fellow members of The Collegiate Immaculate: Virgo Jesjomar Mocam and Leah Sia (Education), Lawrence Timbal (Pharmacy),  Diogenes Catunao, and Gwendoline Panes, a Medical Technology freshman.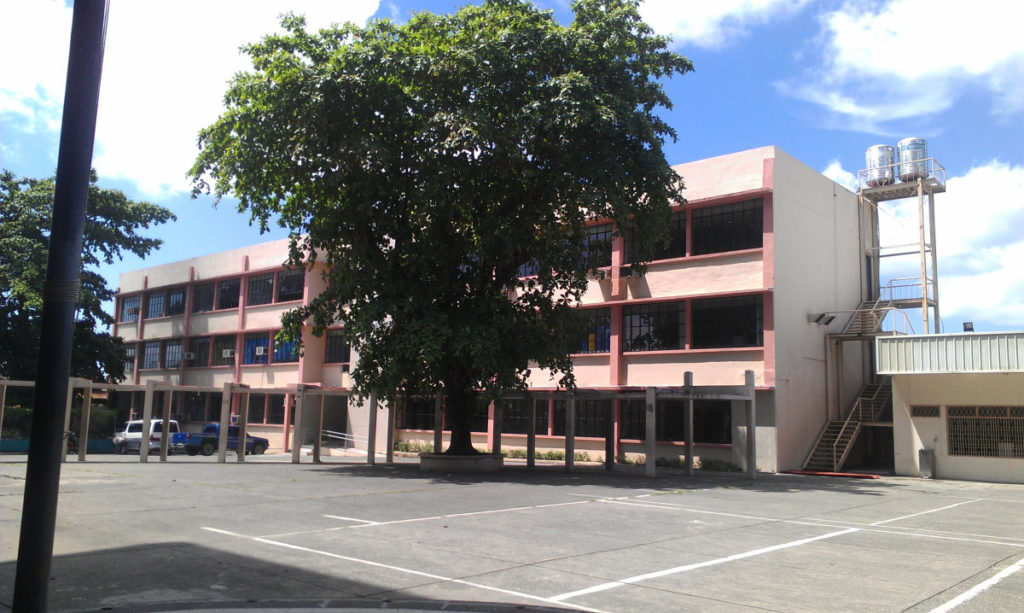 More than writing, I was also interested in laying out the news on paper, so I was naturally handed over the role of a layout artist. Thanks to Omar Cromwell Mercado, who taught me the basics of drafting up the appearance, choosing right fonts, color schemes, spacing of columns and images, and so on.
Although our approach was more structured than our fundamental approach with The Crossroads, nobody expected that working for a college paper was a walk in the park.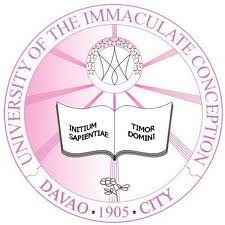 We had to meet tight deadlines as we were to release multiple issues that year. Internal rift between members was imminent beset with various reasons: poor choice of articles to print, old news stories, late submissions from department representatives, and overall lack of experience from the team. Also, we can't seem to agree on the cover layout of our paper, which will be presented in a booklet form.
More than meeting deadlines, I was conscious that what we will print and what over 3,000 people will read is accurate, newsworthy, and educational. GP Printers, our designated publisher, was located just a stone's throw away from Bonifacio campus, so seeking their advice on the issues aforementioned was a no-brainer.
In between finishing up my final project in Microelectronics, I'd spend time at our Managing Editor Leah's family-owned shop to finalize the copy for inclusion. Sometimes I find myself exchanging friendly banter about feature articles with Virgo, whom I share the same campus. After countless times revising the layout, arguing with Gwen on article selection, or getting my layout ideas scrutinized by Diogenes and Lawrence, we finally managed to get it done and published, just in time for intramurals.
Working at both The Crossroads and The Collegiate Immaculate inspired me to write blogs so that when I arrived in Hong Kong, it instantly became my habit.
Comments