We are in an unprecedented time of self-isolation during this period of COVID-19. Governments have been imposing lockdowns, social distancing, and various forms of quarantine to keep people from getting too close to each other and stem the spread of the disease.
Schools got closed, churches were not allowed to hold services, fitness gyms, cinemas, and restaurants were ordered not to operate, and playgrounds were sealed with notices that they're not available. Heck, even those playing in their backyard, are meted with fines for getting too close to each other. Social greetings such as handshakes and kisses suddenly turned from gestures of humanity to unlawful acts.
We are now holed up in our work from home routines, with limited interaction with colleagues, clients, and partners who have gone virtual rather than physical interaction. It has become the new normal as many of us wonder if ever things we are used to doing like watching movies, attending concerts, boarding flights, or interacting at bars ever go back.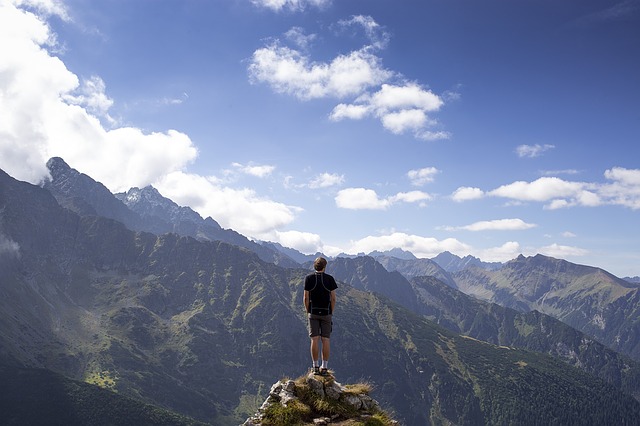 How's your domestic relationship?
In addition to masks, we have our homes as a refuge and a layer of protection from getting infected. But we can't help that as social beings, we miss the group travels, church gatherings or parties. At home, we have our family to be with us for an extended period. On one end, we like the idea of getting the job done and get paid while we are with our family. But on the other hand, those of us who are used to the 'healthy breaks' from our spouses or kids might have experienced some levels of stress, identified with the so-called Four Horsemen that trigger dispute among partners: criticism, contempt, defensiveness, and stonewalling.
My wife is not with me at the moment, so there's no way for me to check if such Four Horsemen will test our relationship. But in certain places, the extended time at home has turned the relationship between partners sour. Wuhan, in China's Hubei province, the area where the virus was first detected, saw divorce rates double.
But for others, it could be because of the economic impact of the health crisis, which sent many people towards unemployment and caused stress couples are unable to resolve amicably.
Seeking relationships conundrum.
For those who are looking for connections — friendly or romantic –this season of the pandemic is a great disruptor. Social gatherings like weddings or parties have been shut or limited to very few people, so opportunities to socialize and mingle for singletons have been quite limited. Going on first dates is often an awkward moment, and this coronavirus crisis isn't helping.
Dating apps are widely available for those who have tried them and those willing to try. The risk-free interaction based on swipe direction could be the next best option for the in-person conversation. They can do video calls, play games, watch movies, cooking the same dish, or share a hot cup of coffee virtually.
For those who are willing to try, it could come down to the awkward step of meeting a stranger and initiating a small talk to get the conversation going. (These icebreaker questions might help.)
Being on your own all the time can be a recipe for mental illness and depression, so meeting and talking to people online could help ease that issue, not just to find a date or romantic partner.
But not everyone is into dating apps despite their perceived convenience and 'no strings attached' nature. Some still prefer the traditional way of courtship or those worried about potential scammers disguised as a future lover.
Absence makes the heart go fonder.
A budding office romance. A long-time crush in school. Then coronavirus ruins them all.
"Does she miss me?" a lovestruck man daydreaming of a colleague who used to sit four desks away in the office; now, she sits at her desk at home. It's still uncertain when they will both see each other.
Will the development of relationships accelerate while in virtual mode? This is assuming that the usually shy teenager is now emboldened to speak about his feelings using such a method instead of an awkward one-on-one conversation.
The feeling of isolation might also uncover hidden feelings stored in the depths of someone's heart. Classmates or friends regularly gathering in a video chat may inevitably shift to the topic of crushes, and the desire to reveal feelings of admiration may be easier in this environment of quarantine and self-isolation.
I am currently on a long-distance relationship as my wife is living far away, with no definite time we will see each other again in person. This health crisis has undoubtedly made me get more fond of her, just as I miss her texting me what time I will be home and surprising me with sumptuous dishes for dinner. Thankfully, I can chat with her most of the time in this season of loneliness.
Falling in love with front liners.
Doctors, nurses, caregivers, cleaners, and delivery personnel who have been in the forefront in tackling the crisis have been hailed as heroes. We showed appreciation through our gestures such as Clap for Our Carers, social media hashtags, and retail offers.
While some of us can work from home and somewhat insulated from infection, they are out there fighting an invisible enemy, wearing clothing that offers discomfort, all in the name of saving lives. Just like the message behind The Fray's music, where the band's vocalist on his experience dealing with troubled youth, these front line workers strive hard to save lives even if it's hard to so.
Which was why if I had another life, I'd like to be a front line doctor.
Patients come and go from hospitals, but work goes on for healthcare workers. But even if they don't know much about the background of their patients, as humans doctors and nurses also feel an emotional attachment — joys during recoveries and grief during deaths. Two nurse friends recalled moments when they were heartbroken to learn their patients died.
Korean dramas never run out of unique love stories about medical practice, so maybe it's not hard for love to blossom among healthcare professionals, patients, and other people they closely work with. There's definitely stress and tension, but there could also be love and affection that helps generate inspiration in the front lines of healthcare.
God's love during the time of the pandemic.
The impact of the health crisis is far-reaching and knows no borders nor social status. Except for North Korea and a handful of Pacific islands, every country on Earth has reported cases of infected citizens.
It may have shaken our faith as the pandemic impacted not just our lifestyles, but also our livelihoods. It has filled our hearts with anxiety and fear as our regular dose of spiritual fuel has also been disrupted with the closure of places of worship.
Unlike in past epidemics that affected pockets of regions in the world, this time everyone has felt the impact of coronavirus. We don't know when will we be able to travel and meet our loved ones. We don't know when will we see the light at the end of the tunnel, where we feel more secure about our jobs and feel more protected from infection.
Many of us might ask "where is God" and "why is this happening even to the Lord's most faithful servants". The pandemic took place deep during the Lenten season, and even when we've been way past Easter, there remains uncertain of what will happen. Thus, it seems rational to ask those questions. As many of us suffer in pain and anguish, we remember what Christ endured to redeem us from sin. We experience God's great love not just during the time we receive His blessings, but also when we share Christ's suffering leading to His death and resurrection.
As believers, we anchor ourselves to God's promise. Let's make our anxieties known to Him but remain hopeful of His promises.
Do not be anxious about anything, but in every situation, by prayer and petition, with thanksgiving, present your requests to God. And the peace of God, which transcends all understanding, will guard your hearts and your minds in Christ Jesus.
(Philippians 4:6-7)