Growing up, I was fond of listening to the radio that is part of my daily routine. More than just a provider of news and entertainment, the radio served as our virtual alarm clocks. For example, when Bombo News and Views morning edition starts, it was time to head to the showers. A few years prior, when it's, Reuben Canoy's Perspective is on-air, it was time to leave for school.
"Ang lungsod nga nasayod maoy makahatag og kusog sa demokrasya. Apan ang lungsod nga mapasagaron, maoy makapukan sa atong kagawasan." was a popular quote that is associated with the program. (My translation: An informed city/nation strengthens democracy. But a despiteful city/nation can ruin our freedom.)
On AM radio, local broadcasters often air programs in Cebuano. In between music playlists, the spinner/radio announcer/DJ takes calls and puts callers on-air. Callers can recite their greetings to people, hoping they are listening to get the message, often collectively as families squeezed in a two minute or so caller air time limit.
Unlike television that took one's attention, radio provided entertainment without getting interrupted by Cebuano dramas such as the classic Esteban Escudero and Radio Mindanao Network's Handumanan Sa Usa Ka Awit (Memories in a Song).
Radio broadcasts provide a lifeline for many people in need. Those who wish to communicate with relatives far away or seek assistance are usually given prompt help from station staff. Before the age of mobile phones and text messages, telegram messages and costly per-word messaging were the norms. So broadcasting your message to the masses is a free way to communicate. That is, if you don't mind, thousands of households also receiving your message.
"Manawagan ko sa akong inahan nga si Esmeraldo Puroduda nga taga Bansalan, Davao del Sur. Pa, tagboa ko diha sa paradahan sa bus ugma sa hapon."
"Manawagan ko sa akong asawa. Ling, kung asa na ka karon, uli an intawon kay nagpangita kanimo ang mga bata."
Messages of similar nature of appeal and request are not uncommon on radio programs.
Whether I was processing annatto pods or sifting through the unmilled grain in a woven train, radio was a constant company, often replacing wall clock as timekeeper.
Not long after, a childhood buddy Rey Amador Bargamento, joined the ranks of famous radio personalities in Davao under the moniker George Booke. From his stint at Magic 89.1, which later became Killer Bee and a series of other stations in the city.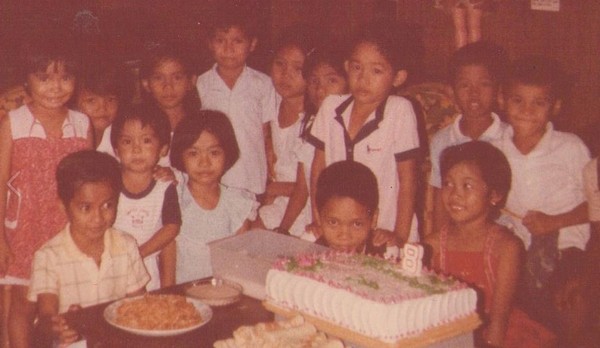 Over a few times, I shared a minute of fame in the airwaves when George Booke does a shout out on the radio. At one time, I was with my college buddies working on a solenoid project; I'd proudly share to them chock full of memories I had in grade school with this on-air personality.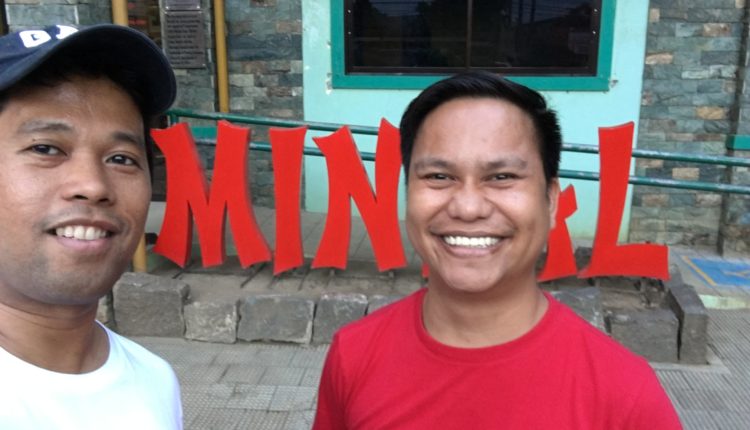 Radio stations compete for a wider share of the audience to get lucrative advertising deals. So many of whom have been actively luring listeners to tune in for a chance to win prizes — such as a pack of grocery from DXMF Bombo Radyo and giveaways from 95.5 WRock that I can no longer recall.
More about Rey. He's one of the guys in the classroom who often occupy the front row, and I knew him since the second grade. We used to form that 'Comedian Brothers' group with Rodel Garsuta, Christopher Bermudez and Jergen Seriosa in later years. In high school, he was my classmate at St Agnes before transferring to SPED in Bangkal. At the time, I suppose he got the interest of becoming a radio personality. Coincidentally, his first radio gig at DXSS was located not too far from his high school campus.
Radio continued to be part of my daily routine as I commute to school. I prefer to ride jeepneys with a built-in sound system, playing the remixes of Wild 92.3 WT on my way to UIC. It was a time when FM radio disc jockeys spoke in confident English with a distinctive American accent as they introduced Western music.
When Killer Bee sponsored the UIC Engineering fundraising, Rey was there for Party Series at the now-defunct Acropolis Disco. By then, he's matured in personality and character.
A few years later, when I moved to Hong Kong, Rey announced on our Yahoo! Groups board that his station is now live online. I was at work but wasted no time to listen, filled with the same excitement of the on-air greeting my childhood friends and I would soon receive.
"I'd like to greet my childhood friend who is in Hong Kong… It's foggy out there".
The last time I paid a visit to my home town, Rey is into public service as punong barangay. We spent time chatting less on his DJ stints and visits to his Killer Bee studio in Claveria and more on grand plans to develop Mintal while leveraging its rich historical connection with pre-war Japanese heritage.
Growing up, I have dreamt of becoming a DJ, a firefighter, an air force pilot or an astronomer. I realised one good friend embraced one of them wholeheartedly and more. Good luck, pal.
Although podcast replaced radio talk show, and on-demand streaming music replaced the tried and tested AM radio, it will always have a special place in my heart.
Comments