This journal is part of my first ever trip to Europe in 2006. In this journey,  I am forever grateful for my friend Gerlie for her generosity and hospitality.
From our base at Gerlie's home in Vienna, I woke up early and headed to Vienna's Westbahnhof station. The trip to Munich started at 6.19 AM as we took the Österreichse Bundesbahnen (ÖBB) train. It was cold at -3C plus wind chills. The trip costs €29 one way (about HK$ 267) and will take four hours of travel, passing through a few stops at St. Pölten Central, Linz/D Central, and Salzburg Central train stations. By 10:33 AM I arrived at Munich's Hauptbahnhof.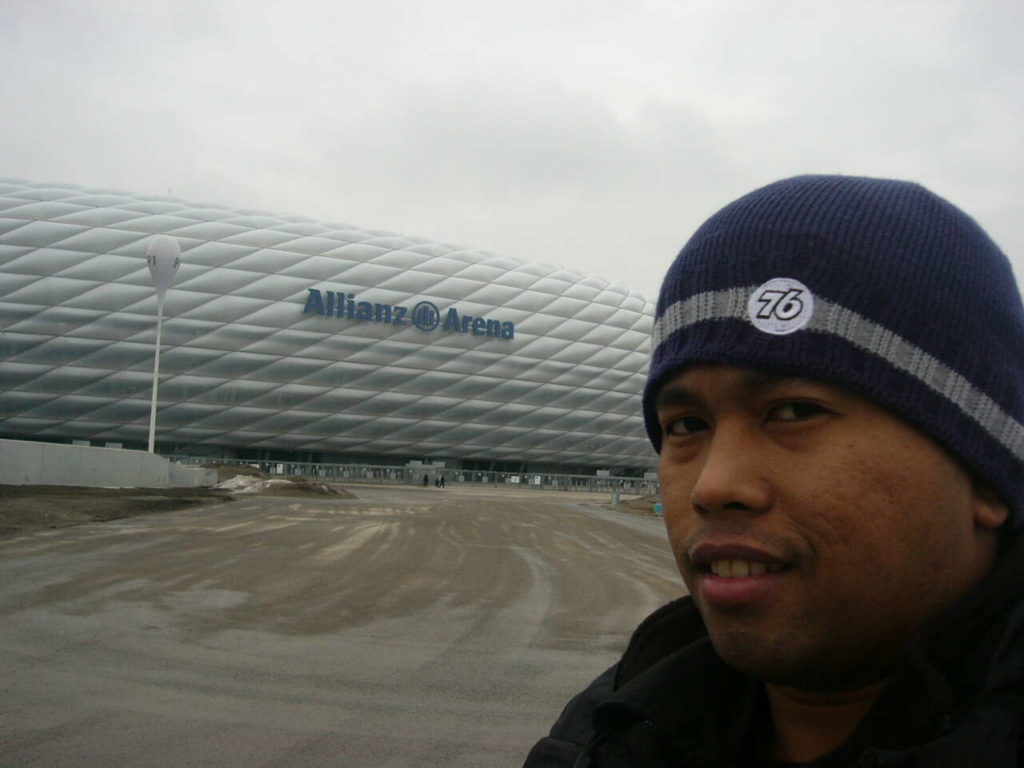 Munich is the biggest city in southern Germany, the proud headquarters of BMW (though to SEO people BMW Germany web site made an embarassing mistake two weeks ago) and the capital of Bavarian region.
It did not waste and started exploring the sightseeing areas, starting off with the nearby Marienplatz. It feels colder here than in Vienna. But since I'll only be staying in the city for the next 29 hours, there is no time to dilly dally.
Similar to Austria, Germany keeps its language a priority. I often see no English options on road signs or restaurant menus and it seems that's not much of help to non-German speaking visitors. Thankfully, local people are friendly, and they speak English very well too. Anticipating tourist confusions arising all the time,  volunteers carry this "can I help you" signs to answer queries.
I guess once you look clueless switching between signs or buildings and your hand-held map five times in three seconds, a volunteer might approach and offer help. People generally speak English (young and old) and German words have some relationship with English and only has ä,ö,ü and ß as special characters which are not difficult to master.
Transportation is similar to Vienna, with a 3-day train pass (Einzelfahrkarten) for three persons costing €18.50. In many EU countries, they use a comma in place of decimal symbols and use the period symbol to mark thousands in currency. Tickets can be obtained on counters of underground train stations (U Bahns).
This ticket can be also used on trams and buses. While everyone can easily ride the trains without paying since there are no turnstiles and people to check the tickets on entrances. But beware when undercover security agents randomly check passenger tickets. If caught without a valid ticket (you need to activate ticket on first use so the system can track validity time), you'll be subject to a €40 fine, and some degree of shame.
Winter is not the best time of the year to visit parks but nevertheless, Munich has a lot of attractions to show. The first one is the Marienplatz which is probably the heart of the city. It is dominated by the New Town Hall (Neues Rathaus), a Flemish-Gothic inspired structure that features Glockenspiel, an animation of dancing characters every 11 AM, 12 AM, and 5 PM. When I arrived at the center, the animation was in progress and it gathered a large number of curious viewers, locals, and foreigners alike. Nearby is the Viktualienmarkt, Munich's most popular open market, selling fruits, followers, vegetables, and cheese.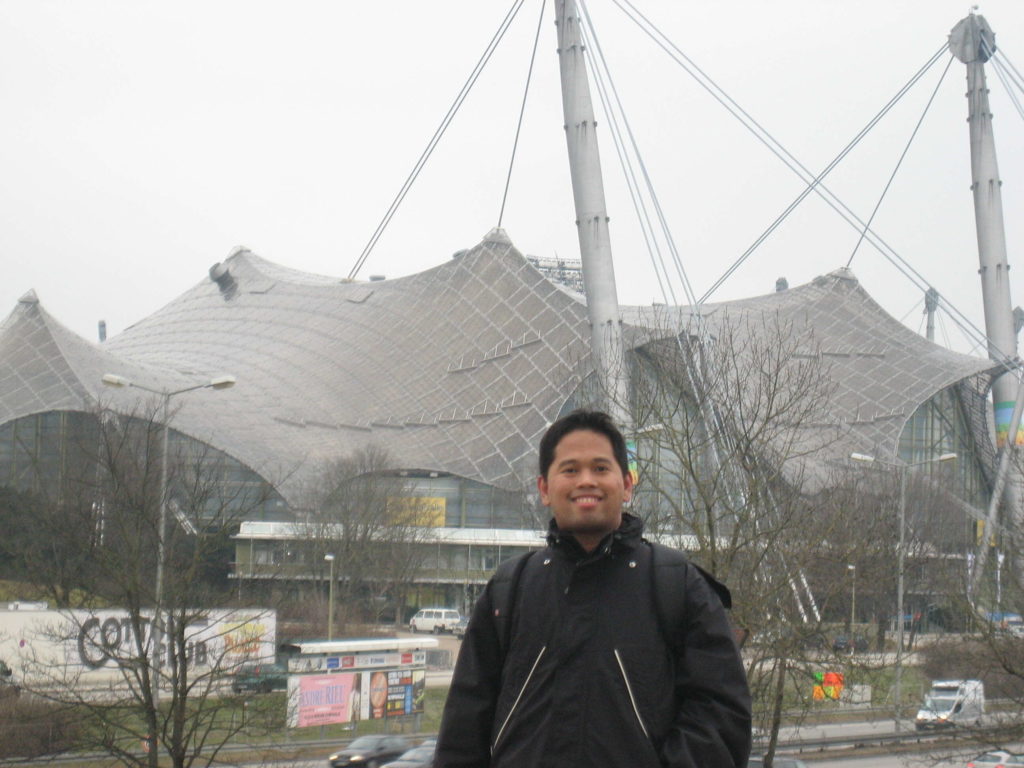 One of my most desired attractions to visit is the Olympiapark — the venue of 1972 Munich Olympics. I read it first in a 1972 edition of Reader's Digest and is the first Olympic venue that I visited. The location on the outskirts of Munich was complemented by the futuristic BMW office headquarters across the street. The park has shown signs of aging; the tent-like roofing has some worn-out sections. But many areas have been undergoing renovation. The 290-meter Olympic tower has been transformed into the "world's tallest rock museum" providing a good view of Munich and nearby areas. I got a shirt souvenir to attest to such "achievement". To go to Olympiapark, take the Olympiazentrum station of the U Bahn.
Owing to its name, the Residence is home to dukes, kings, and electors of their day. It is now filled with paintings, porcelains, and tapestry made by the best artists at the time. There are also several interesting structures nearby. I have toured the Schönbrunn museum in Vienna and this one is not much different. During my entire trip, I am always wondering how Europe developed a very rich culture in the past preserved through time while its counterparts from other parts of the globe were unable to do so.
I stayed at Hotel Eder in near proximity to Hauptbahnhof. Exuding with a personal touch I usually see on small coffee shops in Europe, this hotel is small yet provides the basic needs of an exhausted traveler without sacrificing the wallet nor the distance to Munich's beautiful attractions. The thought of staying in a hotel popped out when the temperature seemed inhospitable enough to visitors wandering through the night. Top of those features with friendly staff, this hotel is recommended to all types of travelers. Despite the chilling cold, the trip was worthwhile, exhausting the allotted 23 hours seemed far from difficult because there are many attractions to visit in this lovely European city.
Comments