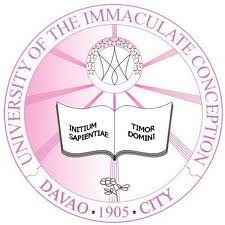 Right after graduating at UIC, I was in a hurry to get a job and put aside plans of going abroad. I know experience is a great teacher so I decided to stay put and look for jobs within the city.
In my fourth year, I had an on the job training at Rhine Marketing, a local dealer of computers and accessories. Together with Raul R. and Rizza R., we fix broken motherboards, assemble computer sets and carry stocks from the warehouse to the showroom. It was a good learning experience but tend to pull me away from what I wanted to do; I prefer to become a programmer than to be a technician. Needless to say, I didn't consider applying for a position in the company.
Ironically, the day before our graduation, I had my first interview at Powertech, a local dealer of Apple and Macintosh machines. Cecile A., my classmate and childhood friend already works there so that felt a bit reassuring. As a fresh graduate — formally the following day — not much was expected of me as a major contributor. Instead I'll find myself clawing into the nuances of Apple machines and operating system, which I used for the first time. The role I applied for was after-sales support, which means I will be involved in troubleshooting, software installation and demo to clients and prospects. My experience at Rhine probably got me into the interview. But honestly, I didn't consider this application to be a priority simply because I wanted to do something else.
After the graduation ceremony was held at Davao Convention and Trade Center, classmates organized a celebratory party to be held in Kidapawan, where Bibiano T., Vincent G., and Elmer D. were willing hosts. There were drinks, guitar and recollection of And before we could get into our plans, I got a call from UIC Computer Center, UIC's, well, computer center, where I also submitted my application during the last week of the school year. I took the bus the following morning back to Davao and hope to make the interview as soon as I arrive.
The interviewer was Engr Randy G., an engineer who used to teach in our department but never became my instructor. With his straight talking demeanor, a candidate caught off-guard by his occasional philosophical questions would possibly be left speechless and give up. But if you keep your cool, he'll lighten up and even start to display sense of humor. At my interview, I was tense, but held on to finish the interrogation. He was then joined by Noel L., the systems administrator and Jovy C., the senior programmer, whose personality when it comes to interviewing people is quite similar to Paula Abdul at American Idol.
A couple of weeks later, I got the go signal I got admitted to my first ever full-time job. My previous credential was the half semester stint at Rhine, as I never had any part-time work, and failed at all attempts to get summer jobs. I soon found out I was admitted along with Michael C., my family relative and batch mate at UIC, Edison E., another batch mate, Brendon R., who graduated ahead of us, and a Cecilbeth 'Pie' I., a Computer Science graduate from Ateneo de Davao. With the addition of five of us, suddenly the UIC Computer Center's population doubled.
Other members of the team are Maricar R., a presentations guru proceeding with her Masters degree and Tammy R., demure yet reliable Über-Programmer who occupy the corner spot.
I was then assigned to program the Teacher's Behavioral Inventory, a landmark project I maintained up to the time I left UIC Computer Center. As the users of this program are staff of the Guidance Center, I occasionally spend time going to their offices to explain the progress of the program, fix their printer or engage in short chat. During the process, I got to meet new friends, same as from Cashier, Registrar, Grade School, Library and the RVM sisters.
Although our positions ranged from programmer to network administrator, we were given a few teaching loads to help the understaffed Computer Science department. I taught Calculus, Algebra and computer subjects. Some semesters I need to cross to the Bonifacio campus to teach EDP to Commerce students. While programming was relatively relaxing of a job — except deadlines and code review sessions — teaching was a tough job. Sometimes I have to skip lunch to prepare test questions or checking test papers. Another challenging aspect of it is when I am in a class in a mixed bag of brilliant and below average students. In any way, I am bound to make someone fall into boredom or extreme agitation. The worst part of it is when I have to fail students for not making the grade. I was once approached by a mother of a student who pleaded I pass her son; I was moved but was firm in my earlier decision.
I spent three years at UIC before moving to Manila, and eventually settling down in Hong Kong.
Among the most memorable times I had at UIC Computer Center are:
a. Brendon's jokes. Believe it or not, this is the one I miss the most. Whether it's towards Ate Jovy, Comp Sci teacher Liza Ruth F., or with the laboratory folks Albert B, and Jerry T, we could never get enough of Brendon's antics. Notable ones I can remember: You killed my teacher!, a common story plot of a kung fu film; Brendon's father asking the family to close their eyes while saying graces before meals: Lord, please open our eyes.
b. Travels disguised as recollections. Because I officially belong to UIC Computer Center, that makes me a part of the Non-teaching Personnel even if I have a few teaching units. This means I join the rest of UIC Comcen 'peeps' in annual recollections often held far away — for maximum retreat experience. In my brief stay with NTP, we traveled to Cebu and Guimaras/Boracay. Those trips might have triggered my passion in traveling to different places.
c. Meeting new friends. Just the same as described above, being the all-around technician in the whole university is bound to get rewarded with new friends. It also built my confidence in meeting people, which was useful in fighting stage fright I encounter once in a while during my Computer Science classes. With these friends at work, I rarely get out of place during gatherings like acquaintance parties, Christmas parties, NTP meetings and casual encounters at the corridor.
d. Teachers Day. When Engr Jun J. joined the Comcen peeps, we were dragged into becoming dancing teachers. One unforgettable experience was when Michael, Brendon, Jonathan and Jun danced to the tune of Time After Time by Inoj.
e. Comcen outings. Not only we go out as part of non-teaching personnel, but Sir Randy — often known as Bossing — organizes the team for a quick break during summer. We usually spend overnight at a beach resort not necessarily to swim but to deliberate on things I thought were not even necessary. (To this day, I still fail to see the importance of revising a group's mission and vision every year.) But other than that, it's great.
f. Starcraft sessions Richard B and Jerry F, who joined Comcen a year after us to fill the void left by Edison and Pie, were even more casual and light-hearted jokes became a more prevalent topic during meetings. It was during their time that I was hooked to Starcraft for the first time. Day time or night time, we conspired to play the game during lunch breaks, after office hours, and even stayed almost midnight to finish a session. Brendon, Michael, Jonathan and I were hooked to the game.
g. Learning experience. Needless to say, my stay at UIC Computer Center was a great learning experience. It was like extending my five year Computer Engineering career with three more. Although I didn't get to focus on one specialty nor finish the TBI program, I got out of the door more confident to talk about my skills. Connectiong BNC cables for enrollment, building my first website, running a Novell Netware network structure, fixing and assembling computers for the computer laboratory, Norton Commander and Windows 95 were among those I learned in addition to my daily tasks.
After 38 months, I said goodbye to UIC Computer Center to find what life out there has in store for me.
But no worries, we still found time to communicate and even meet in person once in a while.
P.S. 1 – Engr. Randy G., became one of our principal wedding sponsors.
P.S. 2 – My wife wanted to attend Computer Science at UIC but instead enrolled at Ateneo. If she studied at UIC, she would possibly become my student and I don't know how destiny would be redefined. We got to meet only when we both were working in Hong Kong.